Additional option: Easy Eject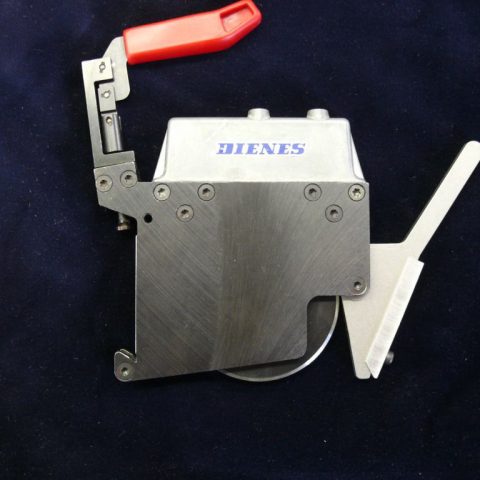 DIENES quick change system
The Easy Eject function enables easier and faster knife removal from crush cut knife holders and thus ensures more safety during production. In addition to simplifying knife removal and increasing safety during production on the cutting line, Easy Eject also guarantees optimum cut quality with a high level of operating convenience.
Application of Easy Eject
For knife removal, the crush cut knife holders are first removed from the machine. With the aid of the additional Easy Eject function, the knife is then easily pushed out of the holder and can be conveniently changed. The sliding metal profile on the outer section of Easy Eject can be adjusted to close the gap between the knife and the material web. This excludes the possibility of encroachment into the cutting area
Easy Eject is suitable for every DIENES crush cut knife holder. We will be happy to retrofit your existing knife holders, including those from other manufacturers, with the DIENES Easy Eject quick change system.
All advantages at a glance
Safe, fast, retrofittable and precise

Tool-free knife change

Minimum setup time

Ideal supplement for positioning systems

Eergonomic design taking into account safety aspects
This combines well with Easy Eject