Constant, optimum cutting pressure with CSL from DIENES
The new knife holder heads with integrated CSL (Constant Side Load) technology are able to control, regulate and reproduce the cutting forces between top and bottom knives very precisely. The result: a stable cutting point with permanently optimized cutting edge quality and a significant increase in tool life by reducing the contact force. Other benefits include shorter setup times and a reduction in holder maintenance and regrinding costs. All in all, the innovative CSL technology ensures more efficiency and sustainability in industrial cutting.
Have a look
Use of CSL
Originally, this technology was developed for a leading machine manufacturer in the paper industry. In the industry, knife life could quickly be extended by 30 times. The reduced contact force has a positive effect on the vibration behavior of the cutting system, because it is constantly axial, always reproducible, and thus guarantees uniform knife service lives on all holders. The gentle cut is also ideally suited for carbide and ceramic knives.
The axial contact force remains constant regardless of the distance between top and bottom knife edges.

The contact force is linear, always reproducible and only dependent on the respective compressed air application.

Your advantages
Not only does CSL technology outperform standard applications thanks to optimum user-friendliness and highest possible safety for high-performance applications but also due to the following outstanding features: backlash-free vertical guide, exact shearing angle, accident-proof scaled depth adjustment, reproducible cutting forces, vibration-damping guidance systems and quick knife change by bayonet lock.
Uniform and higher knife life on all holders

reproducible knife setting forces that can be adapted to the cutting material

No need for time-consuming knife adjustment

individual operating errors are excluded

more safety

Optimum cutting edge quality even with difficult cutting material and high speeds

Reduction of setup costs

constant cutting quality

Significantly lower dust generation

Productivity increase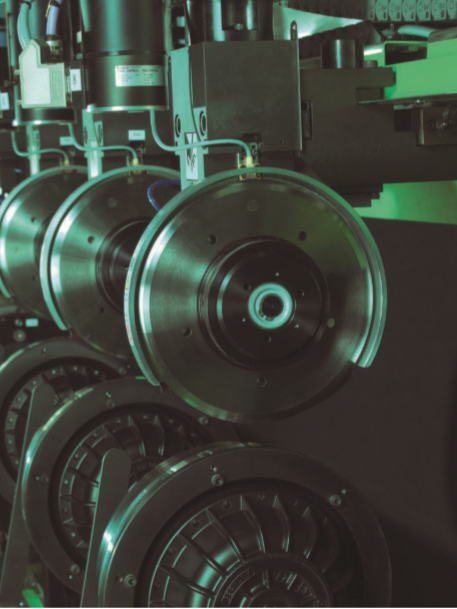 More innovations