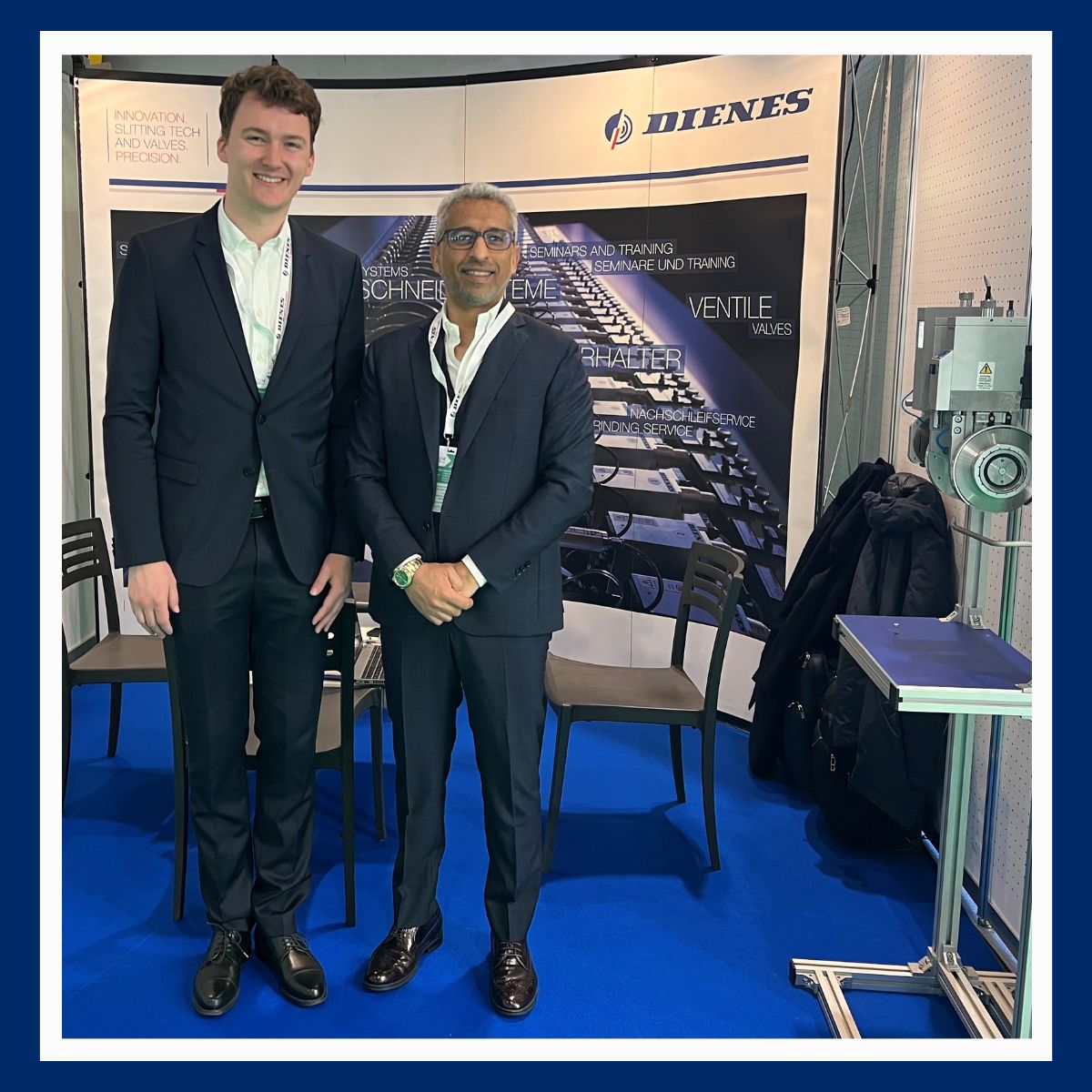 DIENES at the Index Fair
The world's leading nonwoven exhibition Index was held in Geneva, Switzerland, from April 18-21, 2023.
With 610 exhibitors from 43 countries and with an exhibition area of 50,000 m², the fair increased in size compared to 2021. The number of visitors also increased significantly with 12,017 visitors
DIENES was also represented at this successful trade fair with its own booth and presented the latest highlights such as the PSGs DF knife holder with Easy Change and the TEOC Service Packages.
The Easy Change function, which enables tool-free knife changes, was previously only available in combination with our DS 8 knife holder. With the knife holder PSGs DF, this function is now also available for narrower cutting widths of 60mm. At the Index trade show, visitors tested the quick and easy tool-free knife change and even ran the stopwatch.
With our TEOC Service Packages, we presented the first subscription-based model in the slitting industry. Available for fully automated DIENES slitting systems, our digital solution can be individually tailored to customer needs. With TEOC ("The End of Coincidences"), customers receive fully comprehensive data from their slitting system as well as recommended actions for the machine operators.
We are pleased to look back on a successful trade show. In addition to our innovations, our DS 4 knife holder and our DIENES Slitting Academy were also very popular among visitors. All this shows us that we are on the right track with our pioneering products and in the field of digitalization of industrial slitting. We would like to thank the trade show team for four successful days and you for visiting our booth at Index 2023.
Similar topics