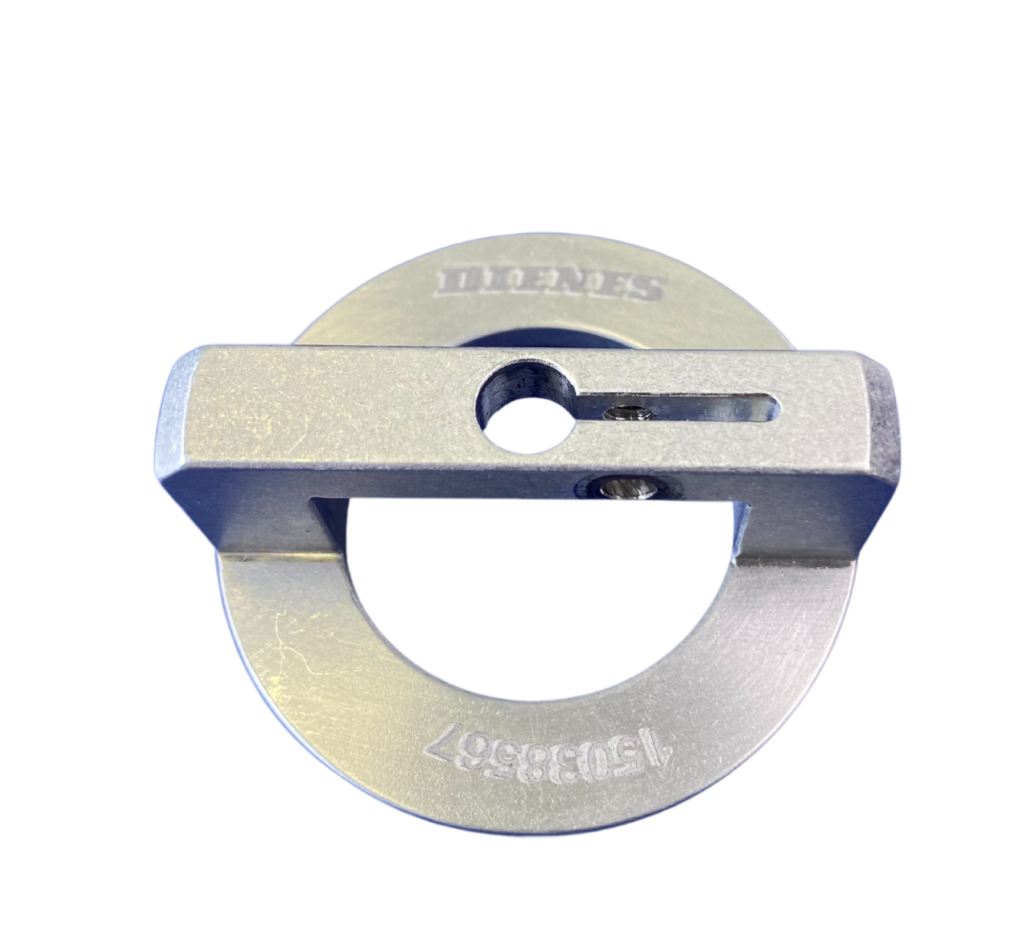 DIENES Service Tool for setting the horizontal stroke
To adjust the horizontal stroke, we have developed an adjustment device for a dial gauge. The tool is fastened centrally above the screw on the back of the knife head with the use of three magnets. The dial gauge is zeroed and the vertical stroke is supplied with compressed air (Attention: Do not supply the horizontal stroke). The knife holder is now pressed manually against the bottom knife, then the determined value can be read on the dial gauge. If necessary, the position of the knife holder must be changed until the optimum distance value of 0.8 mm/+-0.1 mm is reached.
Article number: 15038567
Price / piece: 279,00€ + VAT
We can accept orders via the form below, or send us an email at: sales@dienes.de
Prices do not include shipping costs, only advance payment possible.