SIMU-FLASH
The innovative fully automatic DIENES knife adjustment system SIMU-FLASH combines the shortest positioning times with the highest precision thanks to simultaneous alignment.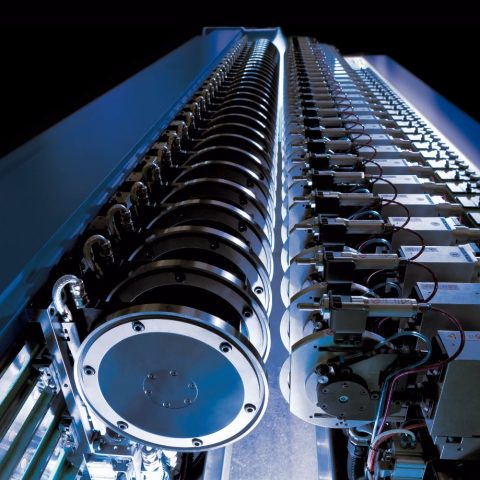 The simultaneous positioning system from DIENES
The new, fully automatic knife positioning system SIMU-FLASH was developed to minimise waste generation during the changing process and to realise the cutting width change faster and with process stability. It is a simultaneous knife positioning unit. This means that all knives are positioned simultaneously, computer-controlled. Of course, this is done with the high positioning accuracy to be expected from DIENES. Thanks to the intuitive touch-screen operation, the user can change the slit width error-free, safely, quickly and precisely. This also enables inline slitting.
Have a look
Use of SIMU-FLASH
Whenever every second counts during format changeover because capacity is tight or a process continues, SIMU-FLASH is the optimum. Regardless of the number of cutting stations, the adjustment time is less than 15 seconds.
The intuitive touch-screen operation supports the operator so that he can change the cutting width error-free, safely, precisely and quickly. Individual knife adjustment is possible both automatically and manually.
The compact system is compatible with almost all DIENES knife holders and is also suitable for shear, crush and razor blade cutting. It can be integrated into an existing system for modernisation or used directly in new systems.
Your advantages
Minimal waste and maximum accuracy with inline slitting

Faster and more process-stable when changing the cutting width

Simultaneous computer-controlled positioning

Control is by means of a PLC and touch screen

Over 500 recipes can be managed

Short adjustment time <15 seconds, independent of the number of knives

Individual knife adjustment automatic or manual

Compatible with almost all DIENES knife holders

Compact design
SIMU-FLASH in use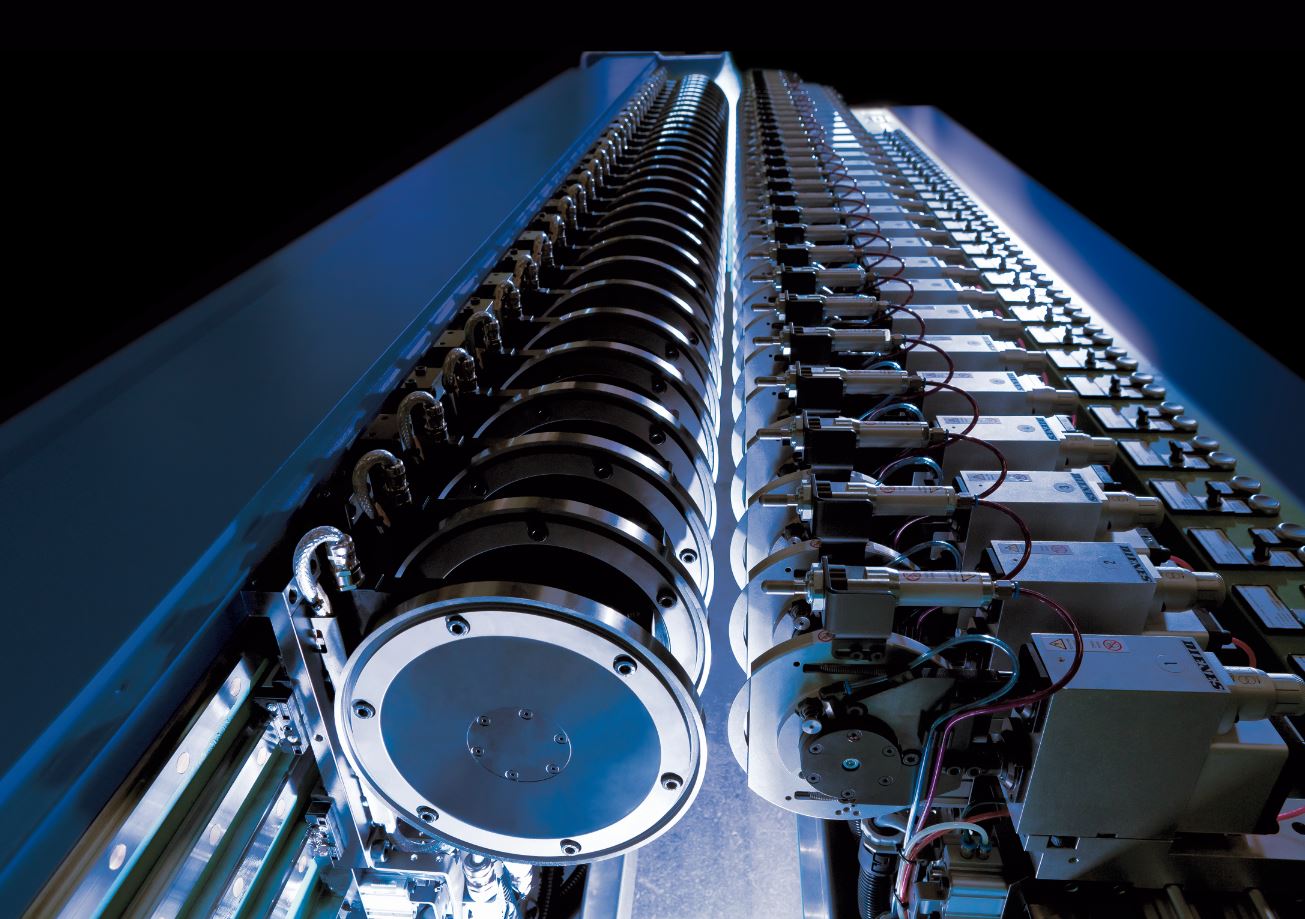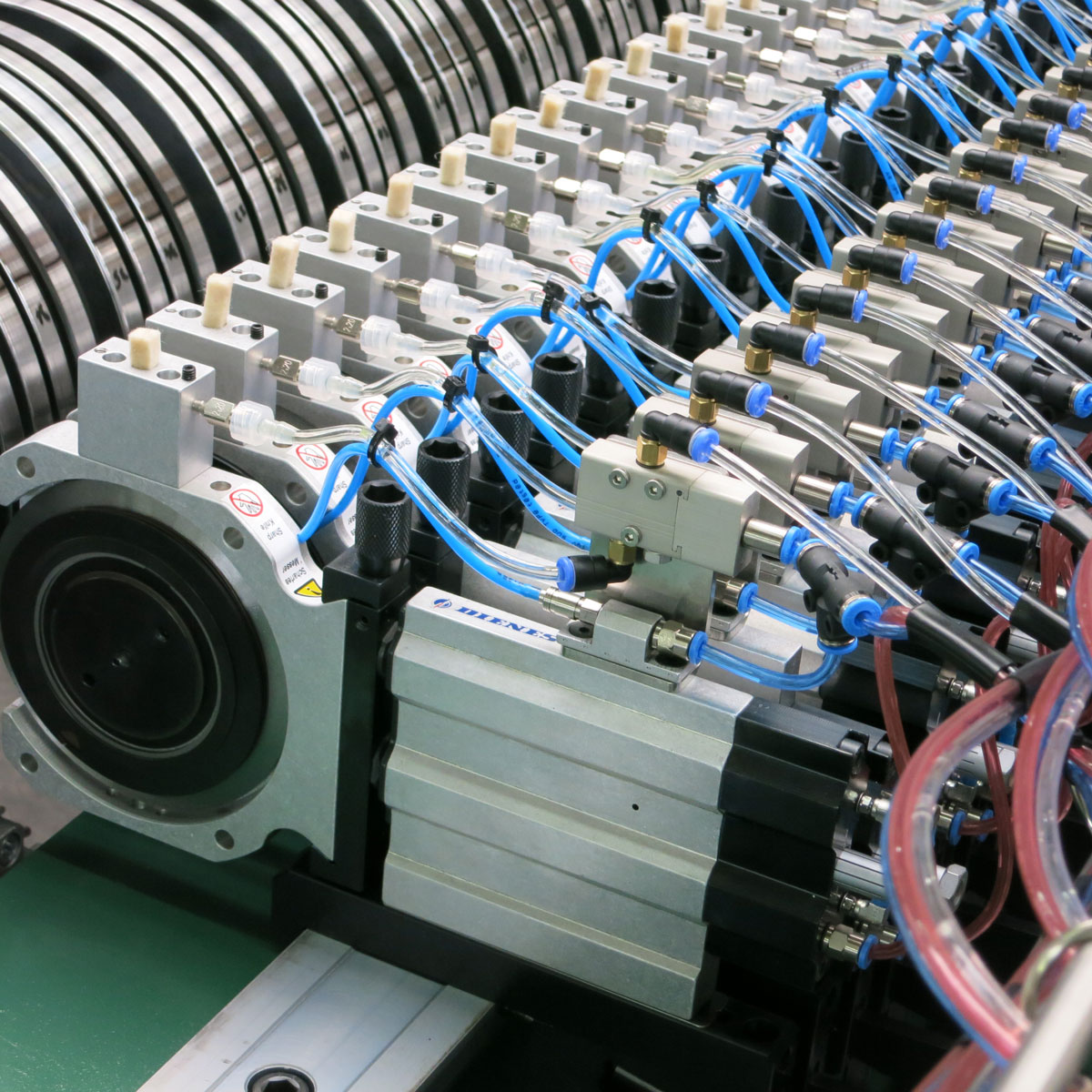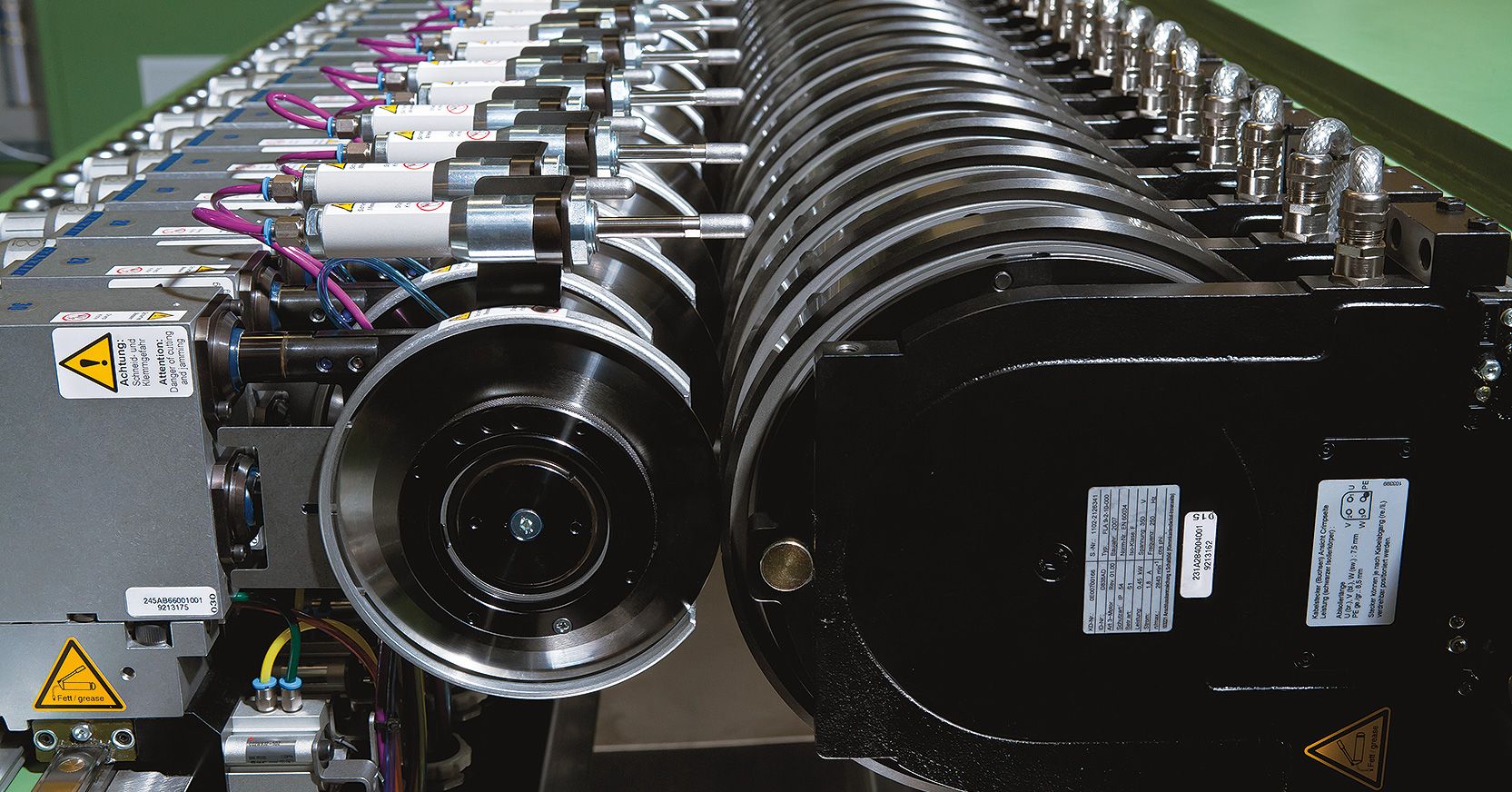 Up to 2000 m/min cutting speed
Format changeover times of a few seconds
n-Line/off-Line up to 100 cuts.
That might also be of your interest