Guide rails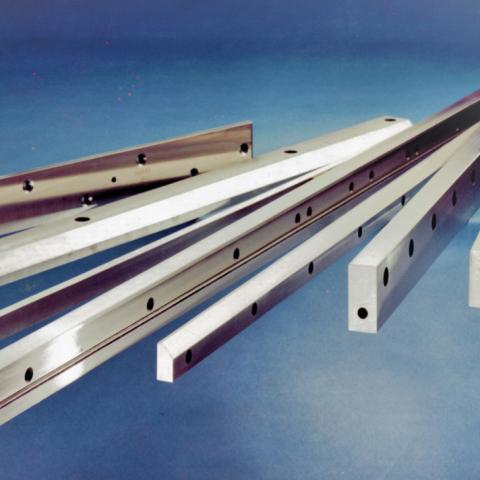 Guide rails from DIENES
Our customers' machines must reliably deliver top performance day after day. To ensure this, DIENES manufactures high-precision and stable guide rails for mechanical engineering and special machine construction. These can also be used in a variety of ways: for example, as roller guides and sliding guides for use in machine tools and transfer lines or as innovative developments in new systems and special applications.
With the help of your production drawings, we are able to produce individually for you, in µm accuracy, on our modern precision grinding machines. As standard, we use through-hardened tool steel or alternatively surface-hardened or partially hardened material.
Materials: Tool steels, composite steels, nitriding steels

Hardness: tempering, through-hardening, surface hardening, laser hardening

Dimensions: up to 4500 mm one-piece
Your advantages
Guide rails, guideways and slide rails or slide bars are manufactured by us in various geometric cross-sections up to a one-piece length of 4500 mm. Larger two-piece total lengths are possible.
Of course, all our products undergo a comprehensive quality inspection. The detailed control reports are part of the product delivery.
Individual, customized tool design

Professional materials and process consulting

All tools can usually be regrinded or reworked