Knife holder DS 4
Technical data
| | |
| --- | --- |
| Slit width | from 19 mm (nested) from 22 mm (not nested) |
| Knife diameter | 105-130 mm |
| Web speed | up to 1200 m/min |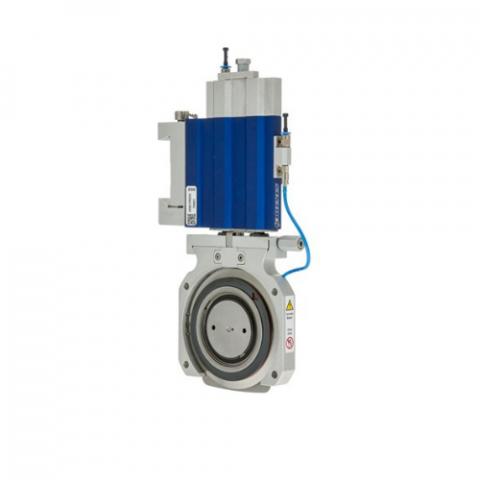 Hightech Knife holder from DIENES
As the world's leading manufacturer of industrial cutting technology, also knife holder DS 4 is based on our decades of experience and know-how from over 500,000 blade holders produced. Despite its compact dimensions, the DS 4 offers unrivalled stability. This is due to the unique DIENES honeycomb structure, which allows for a vibration-reducing construction of the holder housing. The result: extreme durability and maximum precision even with small cutting widths from 22 mm and in the nested version even from 19 mm.
The DS 4 is the elite version of the PSGm 19 DF. They differ in their equipment. On the one hand, a better hose guide on the cutter head was developed for the DS 4, which allows the cutter head to be changed from left to right. In contrast to the PSGm 19 DF, the DS 4 is largely rust-free (corrosion-protected surfaces).
The DS 4 knife holder offers the following additional functions
Cutting quality
Operating comfort
Use of the knife holder DS 4
With the DS 4 knife holder, DIENES sets new standards for narrow cutting widths. The knife holder has intuitive, manual operation and, thanks to its low-vibration design, impresses with its extreme stability – even with a cutting width from 19 mm and speeds of up to 1,200 m/min.
Whether paper, film, nonwoven or non-ferrous metal foil – the quick-change head of the DS 4 can be used variably and conveniently for both infeed directions. Optionally, razor blade and crush cutter heads can also be used. Another advantage: The unique cutting pressure adjustment ensures a balanced distribution of force and guarantees an even cut. The DS 4 also sets standards with its high-quality ball bearing guide elements, which ensure low friction values thanks to the tightest tolerances. In addition, the knife holder has a patented adjustment slide that allows exact reproducibility of the holder positioning. Shear angle adjustment is possible via a plate on the holder. The DS 4 cutter head has a 360° hand guard and can be removed and reinserted in a time-saving and maintenance-friendly manner.
The completely manual operation of the DS 4 is user-friendly, and its double-sided application makes it very flexible in daily use. In addition, thanks to its compact design, the knife holder is very compatible and can therefore be retrofitted into almost all slitting systems without any problems and is therefore also ideally suited for the modernisation of existing systems.
Contact our experts and let them convince you of the unique quality of DS 4.
Comparison DS 4 and PSGM 19 DF
| | | |
| --- | --- | --- |
| | DS 4 | PSGm 19 DF |
| Stainless construction | YES | NO |
| Storage vertical stroke | Ball guide bush | Sliding guidance |
| Knife head alignment right / left interchangeable | YES | NO |
| 360° Safety hand guard | YES | NO |
| Knife head design dished knife Ø 105 mm feathered | YES | YES |
| Top knife Ø 105 mm rigid | YES | YES |
| Top knife Ø 130 mm feathered | YES (special design) | NO |
Your advantages
High economic, efficiency very flexible to use, high compatibility and extremely durable due to robust design

Extreme stability due to the DIENES honeycomb structure even with cutting widths from 19 mm, long guide bodies

Quick change head

Unique cutting pressure adjustment due to balanced force distribution

Optional attachments can be retrofitted

Depth adjustment with simple and intuitive operation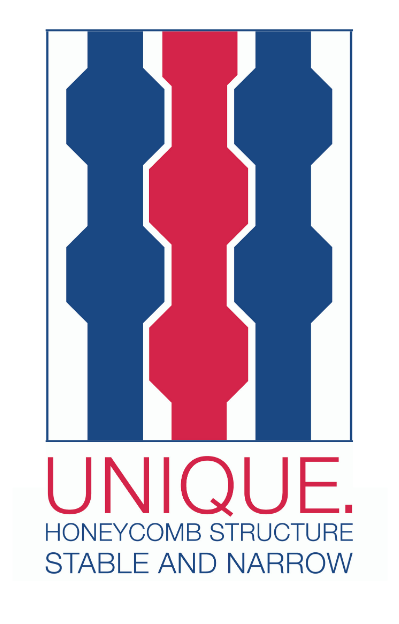 That might also be of your interest