Knife holder PSG DF CSL PM
Technical data
| | |
| --- | --- |
| Cutting width | greater than 150 mm |
| Knife diameter | 180-220 mm |
| Web speed | up to 2000 m/min |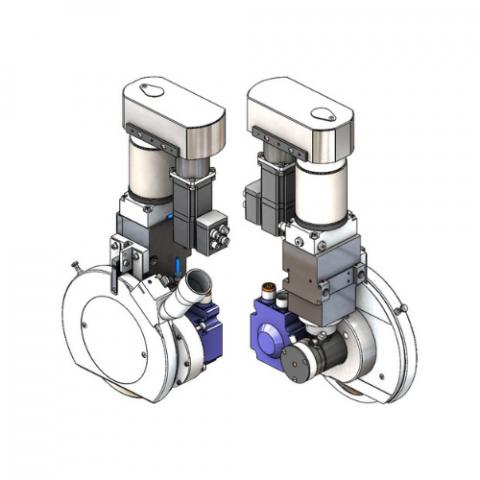 Shear cut knife holder from DIENES
The knife holder type PSG DF is one of the most versatile from DIENES. It is available in different versions and is therefore suitable for use with a wide range of cutting materials. The knife holder PSG DF CSL PM is equipped with CSL technology, motor-driven knife and electric motor depth adjustment. This is only one possible design of the PSG DF.
The PSG DF CSL PM knife holder offers the following additional functions
Cutting quality
Operating comfort
Safety
Use of the knife holder PSG DF CSL PM
This version of the PSG DF is suitable for cutting film, foil, and plastic as well as paper, cardboard, carton, and print. However, he is also suitable for solid solid plastics such as polycarbonate. This version also features the 360° safety hand guard, which takes safety in your production to a new level.
Let our experts advise you which knife holder design provides the optimum cutting results in your application.
Your Advantages
Elimination of slippage thanks to motor-driven knife

High precision cutting edges

Precise regulation of the ratios of top and bottom knife and fabric web speed

Increased knife life

Shortened set-up times for format changes

Increased safety due to fewer knife changes

Automatic depth adjustment
That might also be of your interest