Knife holders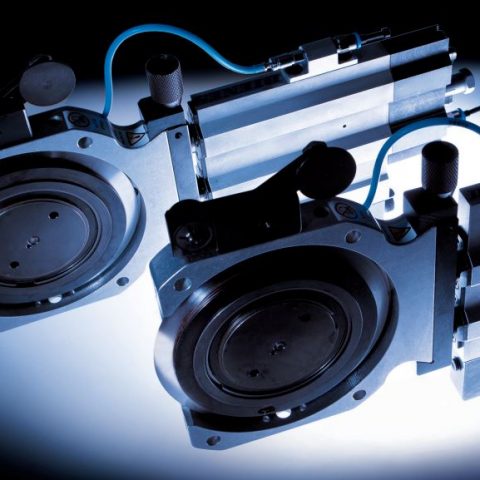 The right option for every cut
Whether shear cut, crush cut, burst cut/razor cut knife holders or hot cut holders, whether from the Premium, Elite or Ultimate series – they all convince with the most precise knife guidance, long service life, simple operation and secure hold in daily use. Furthermore, almost all of our knife holders can be integrated into DIENES slitting systems. Such as in our pioneering, automatic, simultaneous positioning system SIMU-FLASH or also in our high-precision positioning aids with manual operation. In our research, we are constantly developing our products further. From standard products to individual special solutions, we can meet any slitting technology and customer-specific requirements.
We offer the right solution for all applications and requirements. That is why we have decided to divide our knife holders into three different categories. Our extensive product range extends from well-engineered standard solutions to special custom-made products. Hopefully you will get an impression of the multitude of possible combinations regarding special applications of DIENES knife holder types. Should you be interested in one or the other special design or should you have further questions against the background of our information, we are of course at your disposal for further inquiries.
premium
Uncompromising in design and ergonomics at an excellent price-performance ratio.
elite
Our latest knife holders and bestsellers with new look & feel and highest precision.
ultimate
Individually configured knife holders for special, industry-specific slitting challenges.
Our Knife holders