Razor blades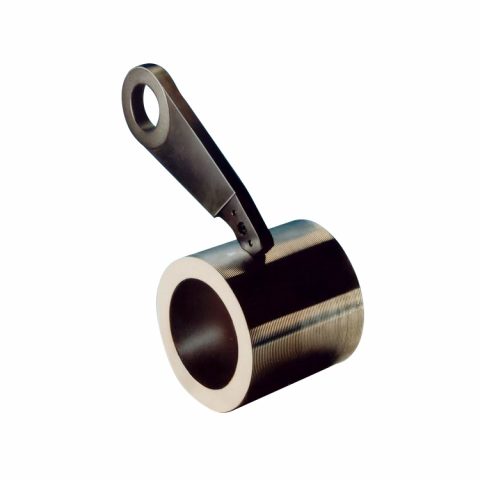 Razor blades from DIENES
Razor blades are particularly suitable for narrow cutting widths. DIENES has even successfully realized cutting widths from 3 mm with these. For the narrowest cutting widths, they are used in particular with our razor blade cutting holders in cassette design. Our proven crush cut knife holders PQAS / PQDS are also optionally available with razor blade adapters. Shear cut knife heads can also be exchanged for razor blade heads in seconds and are thus suitable for a wide range of material thicknesses.
When to use the razor blades
The preferred areas of application for razor blades are primarily ultra-thin plastic and metal foils. The DIENES ceramic blades type "Diamond Black Blade" are extremely wear resistant and serve as a supplement to the razor blade holders and grooved bushings manufactured by us. They feature superior sharpness, service life and close series tolerances, which significantly increases the efficiency of your cutting equipment. The micro-fine ceramic layer on the razor blade cutting edge provides a service life improvement over conventional blades.
Typical applications of the "Diamond Black Blade" blades are oriented polypropylene ethyl, acetate laminate, polyester, polycarbonate, glassin, e label stock, aluminum and copper foil, polyethylene, polystyrene, coated film substrates and other film products.
Besides the ceramic blades type "Diamond Black Blade", our razor blades are also available in carbide.
Your advantages
Highest cutting performance due to optimised surface quality

Service life improvements

Narrowest cutting widths
| In mm | In mm | Strenghts in mm |
| --- | --- | --- |
| 57,1 | 19 | 0,38 |
| 43 | 22 | 0,2 |
That might also be of your interest