Slitting systems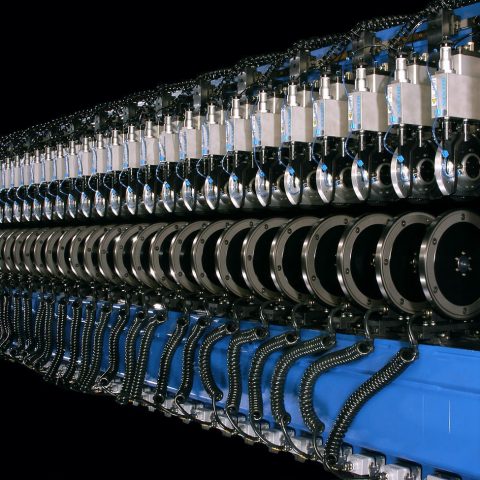 Slitting systems for new plants and modernizations
DIENES flexibility and sense of problem solving is evident in our modular system. Our cutting systems are tailored exactly to your needs. Depending on the customer's requirements, the installation situation and the budget, we easily retrofit existing machines such as cross cutters and winders. We make either use of our modular design or integrate the modules from the outset as a building block in the planned machine. Depending on the scope of delivery and degree of automation, DIENES limits the downtime due to conversion work to a maximum of one to two days, after which new dimensions can be tackled in terms of capacity and quality.
Of course, there is also the possibility of purchasing a complete cutting station from DIENES plants. This cutting station can be integrated into your existing production facility in the form of a turnkey system after technical consultation. In the area of cutting devices or positioning devices, there is a choice from manually operated devices to fully automatic cutting devices in modular design. These cutting and positioning modules are characterized by simple operation with optimum economic efficiency.
The use of the complete units is simulated by the DIENES software and is of course available for all common interfaces and bus systems.
Our slitting systems