Trainings and seminars - Fit for Slit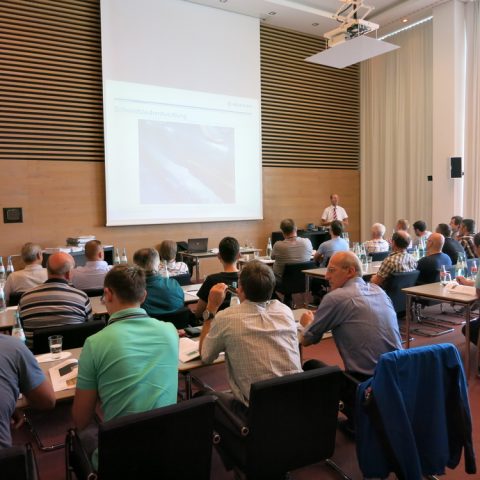 Trainings and seminars
Optimize your processes: With first-hand know-how. The professional operation and maintenance of slitting systems is an essential success factor for more safety and efficiency in production. That is why we have established "Training and Seminars" within the DIENES Slitting Academy.
Basic Training – Allrounder
In our basic seminar you will get a general understanding of the cutting methods shear cut, crush cut and razor cut as well as the correct regrinding.
What are the differences between the cutting methods and how do they differ in terms of areas of application?
When do you use the shear cut or the crush cut and when do you prefer to choose the razor blade cut?
What adjustment options are there to achieve the perfect cut?
Why is regrinding so important and what do you have to pay attention to?
Dates
Date
Time
Location
Language
12.10.2022
09:00 – 10:30
Online
German
13.10.2022
09:00 – 10:30
Online
English
09.11.2022
09:00 – 10:30
Online
German
10.11.2022
09:00 – 10:30
Online
English
07.12.2022
09:00 – 10:30
Online
German
08.12.2022
09:00 – 10:30
Online
English
The basic seminar takes place online via the DIENES training tool and lasts 1.5 hours. Participation possible for all companies. 1st participant – € 90,00 plus VAT. Each additional participant of the company – € 65.00 plus VAT.
Advanced Training – Deep Dive
After you have completed the basic training, you will certainly have product-specific questions. Of course, each cutting material brings very different challenges. The problems range from poor cutting edge quality such as edge build-up or wavy cutting edges to burr formation and unclean roll mirrors to low service life and cutting dust accumulation. Here we recommend a deep-dive seminar that addresses your problems individually and shows you how to reduce costs, cut set-up times and increase blade life.
The advances trainings take place at your premises, at DIENES or online, as desired, and last 3 hours. Exclusively for one company only, maximum 15 participants – € 800.00 plus VAT. Prior participation in the basic seminar is strongly recommended.
Your Adavantages
Increase in operational safety

Better cost control

Minimization of your setup times

Additional motivation for your employees

Higher productivity and efficiency

Increase in the level of quality

Optimal framework conditions for production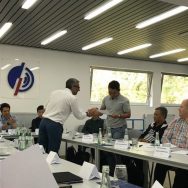 Here, the many years of experience around the topic of cutting is simply noticeable. The practical application tips have helped us enormously.

Participant, Advanced Training
More offers from our cutting academy
That might also be of your interest