Twin Cut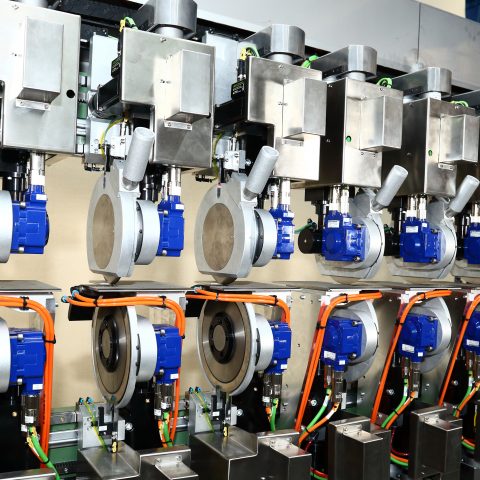 Brand new, fully automatic "Twin Cut" slitting system
DIENES presents its brand-new, fully automatic slitting system "Twin Cut", which can process paper, films, plastics, nonwovens and many other demanding materials with "non-compression" knives arranged in pairs.
In the case of cross cutters, the trend in cutting multilayer papers is towards ever higher basis weights without restricting the previous cut edge quality. This requires the most stable knife holder designs and special cutting edge geometries, which must be precisely matched to the respective material to be cut. Depending on the paper grade and number of layers, the limits of classic shear cutting are 600-800 g/m² basis weight. The objective of many users is to increase this to 1000 g/m². However, this requires a double longitudinal cutting station, which is associated with considerable additional technical effort and costs.
To avoid this high expense, DIENES has modified the shear cut process. In this process, both top and bottom knifes are driven. With pneumatically operated knife holders, the rotation of the top knife is effected by the friction of the driven bottom knife. This has a detrimental effect on the quality of the cut edges of very sensitive materials, such as paper of the smallest grammages, aluminum foil, and multilayer papers. In order to avoid this, DIENES has developed driven top knives in a wide variety of versions. The innovative principle is based on the use of a pointed circular knife instead of the classic bottom knife.
If required, DIENES will also be happy to further develop the Top to Top cutting process specifically for edge trimming.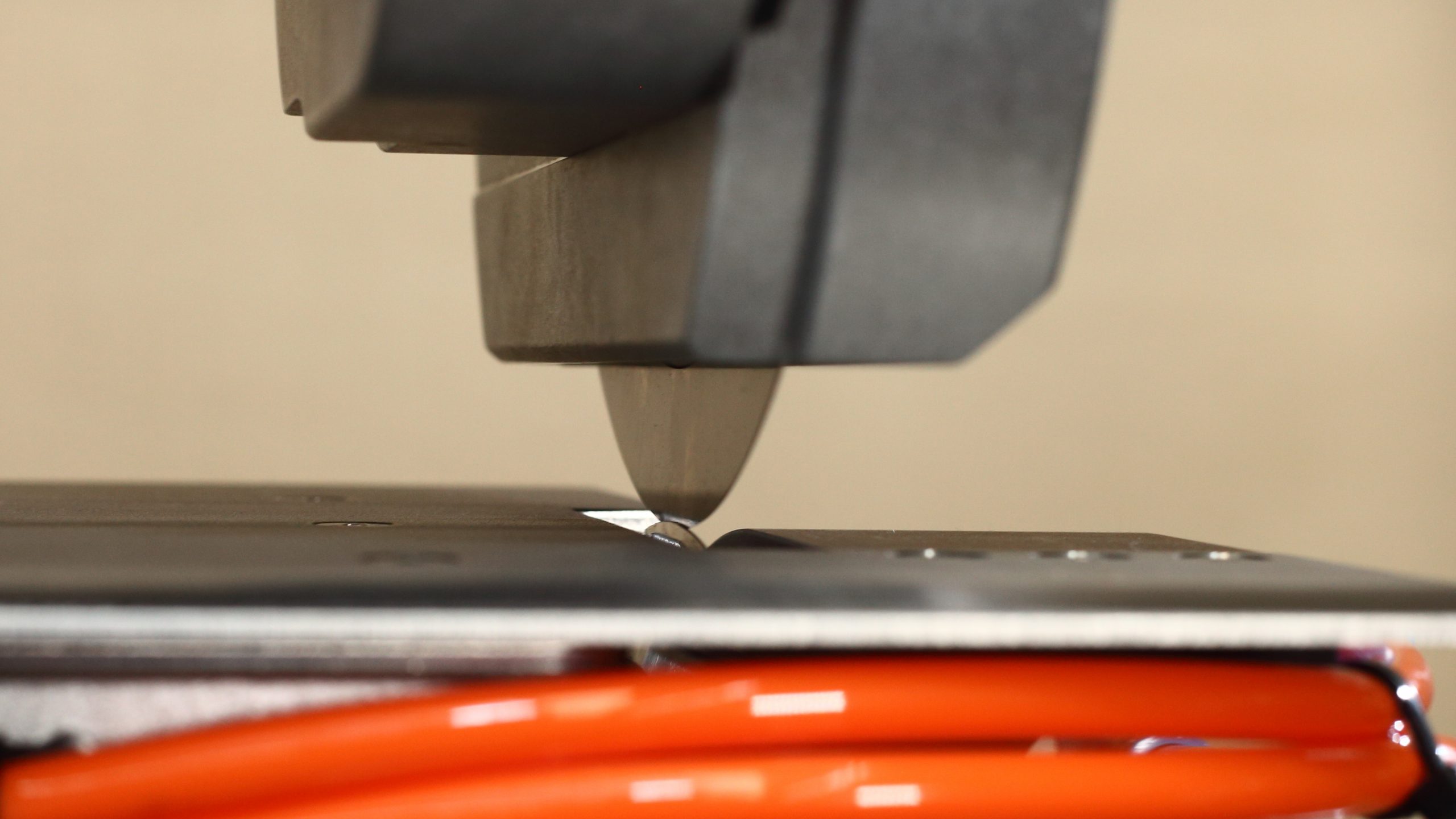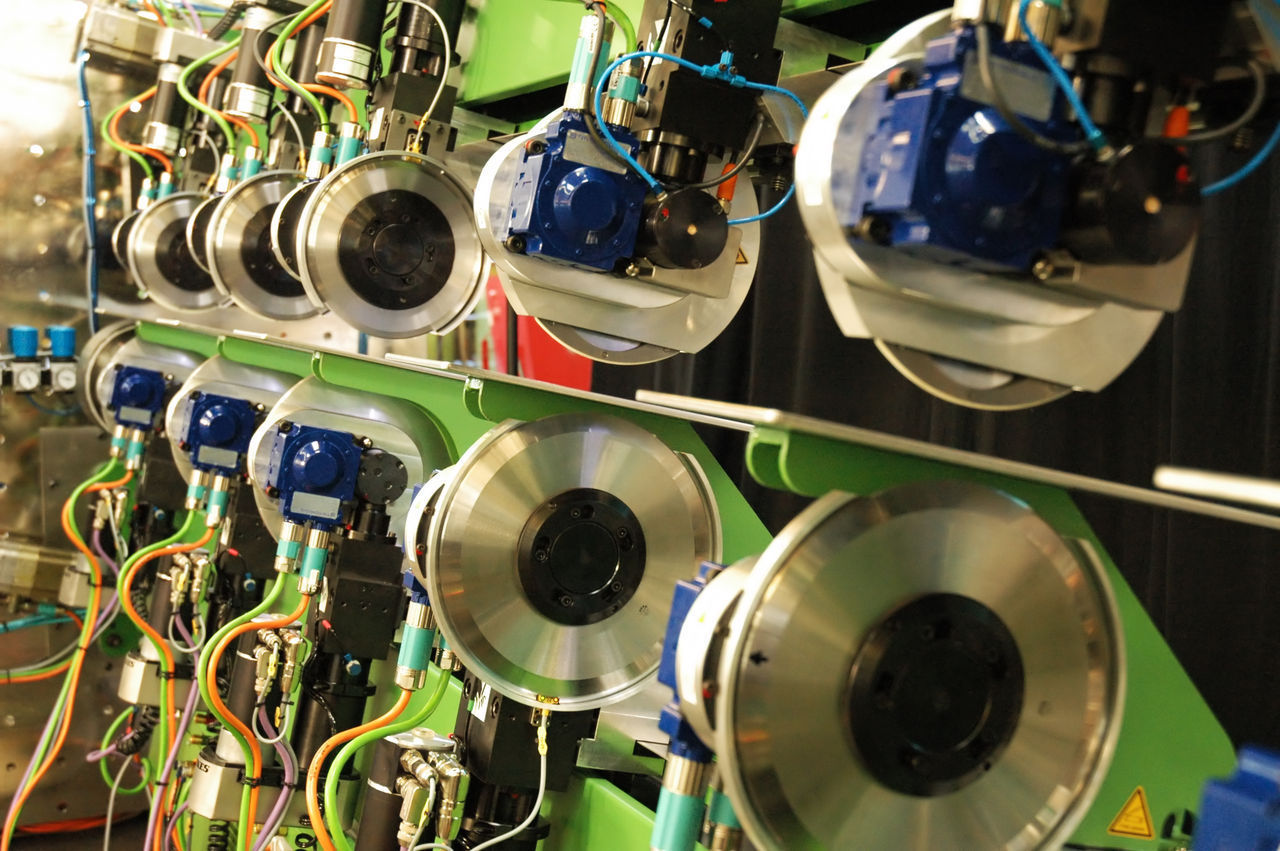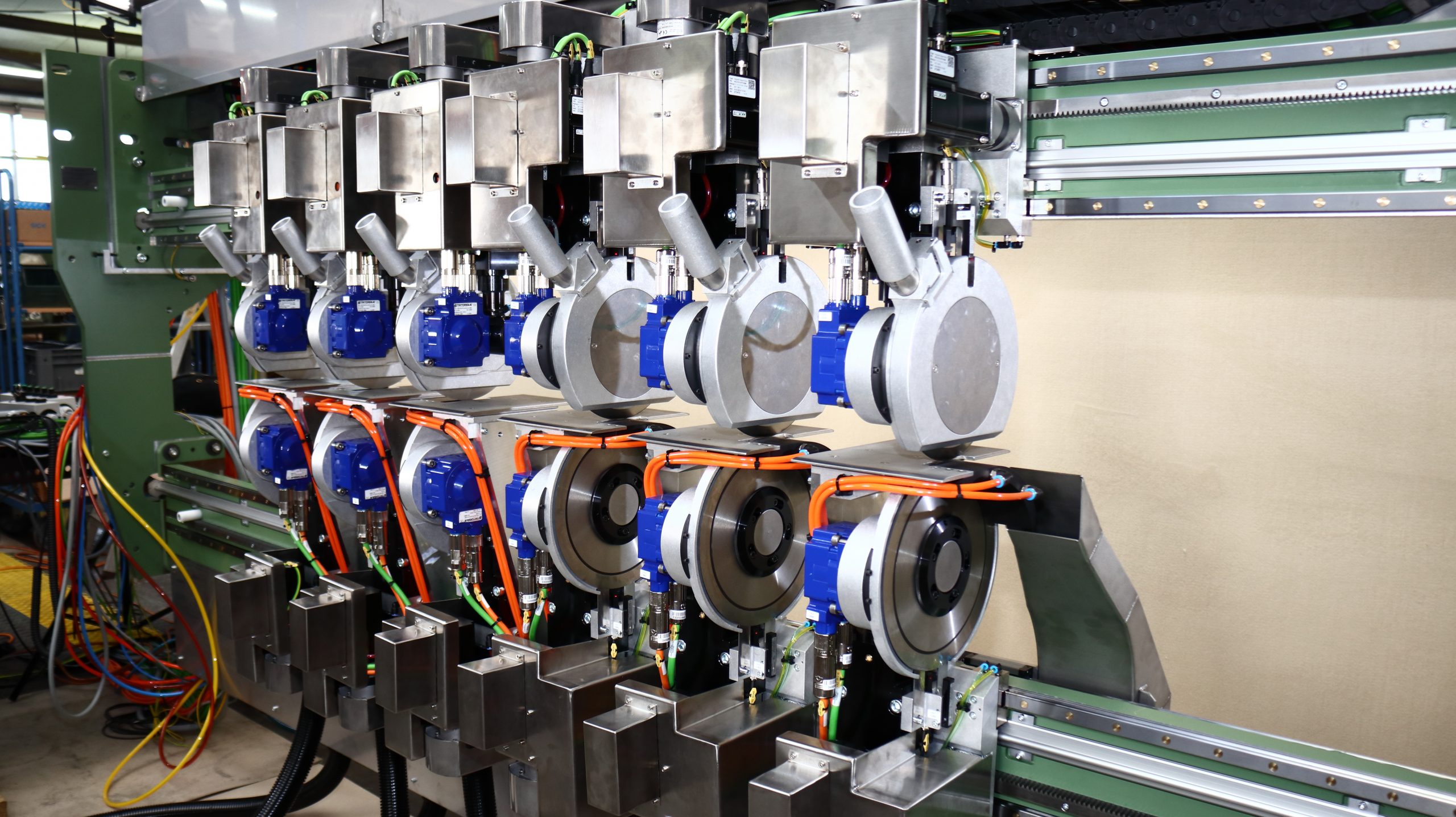 Use from Twin Cut
The goal of numerous customers is to increase the total basis weight in a saleable cut edge quality up to 1000 g/m². Through practical trials, DIENES has succeeded in significantly improving the cut edge quality with an electric motor-driven shear cut knife holder. The prerequisite for this is the maintenance of an optimum overlap of the knives used, minimized and reproducible axial contact forces and the exact parameterization of the top knife lead to the material web speed.
This innovative slitting system developed by DIENES has a variable working width and can be operated at a cutting speed of 0 to 2500 m/min. The consistent, operator-oriented design of the display allows, in typical DIENES simplicity, the fastest program creation without computer skills. The program operation is menu-driven and allows program recalls of stored cutting formats or complete reprogramming within a very short time. The novel concept of operating two driven knives in "non-compression" mode results in a significant improvement in cutting edge quality compared to conventional systems, especially in multi-layer operation. Automatic cutting width adjustment of top and bottom knives ensures high, reproducible cutting accuracy. A typical format change is completed in under one minute. As a special feature, the system is also able to perform inline format correction without having to stop the web.
Twin Cut can also be implemented as Module II, but especially in Module IV or together with SIMU-FLASH.
This is how it looks
Your advantages
Specially designed to cut multilayer paper
Significantly improved cutting edge quality
Low generation of cutting dust
Motor driven knives
minimaler Ausschuss durch Inline-Formatkorrekturen

optimale, automatische, hochpräzise Nullpunkteinstellung pro Messer

automatische Überlappungseinstellung von Ober- zu Untermesser

automatische Schnittkraftmessung

mehrlagiges Schneiden

Standzeitverdoppelung und Kapazitätsverdoppelung. Bisherige Erfahrungen zeigen, dass bei Wahl des richtigen Stahls über 3 fache Standzeiterhöhung gegenüber dem klassischen Scherenschnitt erzielt wird (ca. 8 Wochen)

Armortisationszeit weniger als ein Jahr
Different cutting system modules with point to point