10 good reasons
DIENES ist der weltweit führende Hersteller und Komplettanbieter von industriellen Schneidwerkzeugen sowie lösungsorientierten Schneidsystemen. Und das hat seine guten Gründe. Genau genommen zehn, die unsere Kunden immer weiter nach vorne bringen.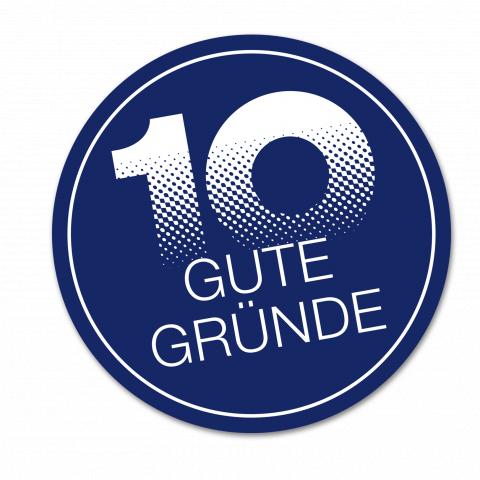 1. GREAT INNOVATIVE STRENGTH
As a professional partner, we are constantly setting new standards in the precise realization of required product properties for our customers' work. To ensure that they meet the requirements of their markets, our products uncompromisingly ensure the best possible results.
2. PRECISION FROM A SINGLE SOURCE
As a manufacturer and complete supplier – knives, knife holders and slitting systems – we offer our customers the highest quality from a single source. This is demonstrated not only by the precision achieved when working with our solutions, but also by the harmoniously functioning systems. Because only in this way can we ensure our customers an optimal production process.
3. SPECIAL EXPERTISE
For over 100 years, the focus of our work has been to adapt cutting products and developments precisely to the requirements of our customers. Thanks to our comprehensive cross-industry experience and the know-how we have gained today, we can not only look back on many innovations and patents that have shaped the market, but we can also offer optimal customer solutions for tomorrow. Thus, we provide our customers with investment security.
4. OUTSTANDING PRODUCT QUALITY
Our customers are among the best in their fields. In order to achieve their demanding goals, they need products for their work that stand the test of time in terms of technical, functional and economic reliability. We are their partner who guarantees them precisely this holistic, exceptional quality and enables them to achieve production reliability in addition to an excellent price-performance ratio. And, of course, certified according to DIN EN ISO 9001:2015.
5. RELIABLE ECONOMIC EFFICIENCY
We know that the economic efficiency of modern production processes is very closely linked to the reliability of the components. In this context, the particular strength of our products becomes apparent. Starting with the longer service life of our knives, through the smooth interaction of all components, to the fast adjustment and set-up of the systems. In addition, our customers benefit from the fast availability of our service team and our stock of spare parts.
6. CUSTOM-FIT STANDARD AND INDIVIDUAL SOLUTIONS
From standardized series products to individual user-specific solutions, we meet every technical requirement. Thus, our customers always find the right solution in our broad product portfolio from the areas of knives, knife holders and slitting systems. Alternatively, together with our in-house, experienced specialists, we develop a product that optimally meets your requirements. In both cases, the focus lies on precision, operability, safety, low dust, long service life and low maintenance.
7. IN-DEPTH INDUSTRY KNOW-HOW
For the processing of paper, aluminum, steel, non-ferrous metals, film and foils, labels and adhesive tape, nonwoven, tissue and textile, rubber and plastics, as well as for use in the printing industry, we develop products that meet the highest standards at all levels. Thanks to our many years of experience, we know what our customers are talking about and can therefore provide competent advice. Moreover, we bring added value to our customers through holistic as well as overarching approaches.
8. INTERNATIONAL CUSTOMER PROXIMITY
The DIENES Group is represented by around 500 employees in several international locations. This allows us to bring our know-how close to our customers and the corresponding markets at all times. For them, this means not only fast response times, but also personal and competent on-site service.
9. FLEXIBLE SERVICES
From reliable support to on-site maintenance, assembly and process optimization to practice-oriented seminars and training and a 48-hour regrinding service, we offer our customers a flexible service program. With our cutting laboratory, we also enable a wide variety of cutting tests to bring our customers' work to the best possible result. The modernization and automation of existing systems round off our comprehensive range of services.
10. ABSOLUTE CUSTOMER SATISFACTION
Every day, we work at all locations to ensure that you can always rely on the high-performance DIENES quality today and in the future. With lived customer proximity and orientation, which have always been of great importance to us out of conviction. We aim at having satisfied customers and being a reliable partner at all levels. Learn more about our quality promise.
See for yourself…