Spare parts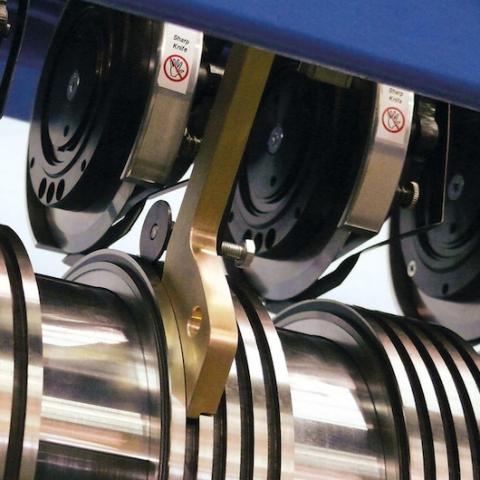 Cutting systems, knife holders and the right knives are essential for a precise cutting result. Of course, you can get the right knives and DIENES spare parts for holders from our company as well as for products of all common manufacturers. We will gladly retrofit your existing machine with our products. DIENES also manufactures all necessary knives, glass hard shafts and rings, dovetail bars in various dimensions as well as spacers for crush cut, shear cut, burst cut and heated cut.
Over time, even high quality products require maintenance, and DIENES knife holders are no exception. With our large inventory of knife holder parts always in stock, we are able to repair any of our knife holder models quickly and easily.
In the first step, our specialist department perform a comprehensive analysis of your knife holder. Based on this, we will work out an offer for you and in the last step, after your agreement, we will replace all worn components and complete a cleaning of the knife holder.
The DIENES modular system has also proven itself in the cutting system sector. Whether it is a question of ready-to-plug-in systems that are tailored exactly to requirements, slitting systems that are installed as modules in planned machines, or systems that are retrofitted in running machines, we are the partner at your side.
80 percent of all DIENES spare parts can be served directly through our warehouses
Over 85,000 circular knives for you from stock – Whether made of steel, powder metallurgical steel (DPM), carbide, special materials or refined – our circular knives always stand for perfection.
Pre-assembled assemblies to minimize machine downtime
Predefined, perfectly matched spare parts packages that 'you receive in packing units for specific maintenance activity.
Our further services for you