Retrofit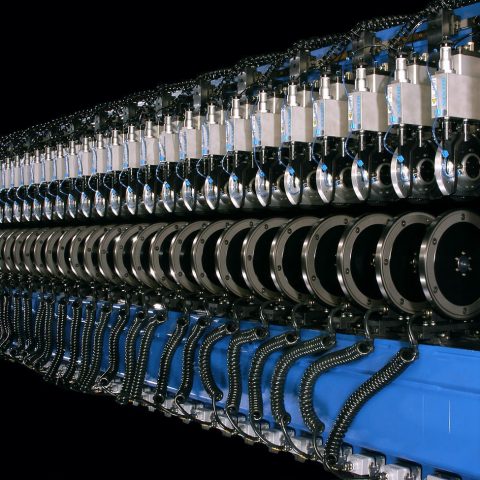 Retrofit – Turning old into new
As a developer and manufacturer of high-quality circular and straight knives, pneumatic knife holders, as well as fully automatic and manual cutting systems, DIENES supports its customers in continuously improving their production performance. And this with new systems as well as with modernizations of existing machines. Always have your finger on the pulse with Retrofit.
By retrofit, we mean that we turn existing cutting systems into new, future-oriented machines through experienced technical upgrades. This means that we make proven systems even better in the areas of drive, control, automation, production, IT integration, as well as user-friendliness and safety. The systems then work more efficiently and faster, have longer service lives, and do so with more flexibility, cleaner cuts, and less dust. Thanks to our in-house development and production, we can optimally adapt this special retrofit service to the specific requirements and circumstances of our customers.
The process of modernization
3. Step by step automation
The first step is a thorough examination of the existing plant and its technical details, such as speed or minimum cutting widths.
This is followed by detailed consultations, test phases and analyses. In this way, potentials in terms of productivity and quality can be identified through modernization measures.
The last step is the implementation of the discussed modernization. Thanks to the modular design, this can be implemented step by step according to the customer's needs.
Modernizations in the paper industry
One of the most important steps for successful survival on the paper market is for companies to continuously modernize their plants. For this purpose, we offer both economically efficient standard solutions as well as custom-tailored special optimizations specifically adapted to their areas of application. Our slitting systems with circular and straight knives, for sheeters/equipment (up to 1,000 g/m²), bobbin slitters, narrow and large winders/support and backup rolls (up to 3,100 m/min) are available as ready-to-plug-in systems for retrofitting or completely harmoniously integrated by our specialists at your site. Especially when it comes to low cutting dust development and clean cutting edges, our solutions show their strengths.
Every company has different machinery, every type of material different requirements: Together with you, we discuss your requirements as well as the potential for improvement and find the best solution for each customer individually.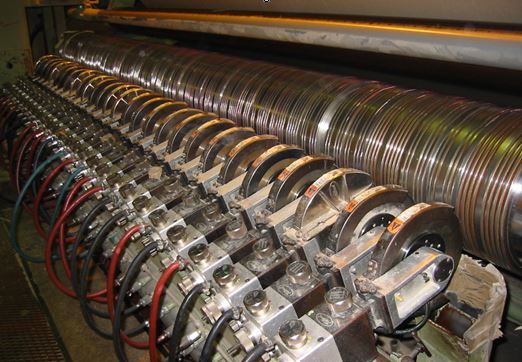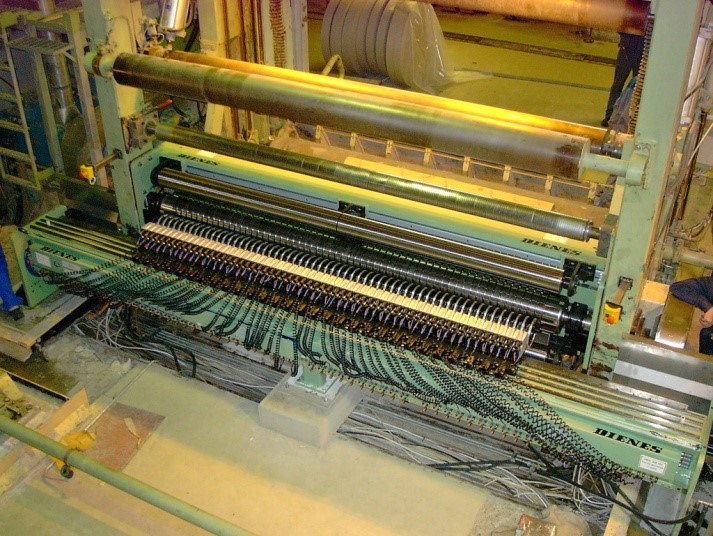 Your advantages
Old equipment does not have to be replaced by a new purchase

Capital for new investments is saved, thus liquidity is maintained

Existing systems integrated into the corporate workflow can thus be continued

Improved productivity – for example through higher cutting performance and less dust generation

Manual systems can be converted into semi-automatic or (fully) automatic systems

If desired, the currently required cutting widths can be taken over directly – from previous cutting recipes or "in-time" from data provided by the production planning department.

Significantly shorter set-up times with higher accuracy

No or only little re-training / re-acclimatisation of employees

Repair costs and downtimes are reduced

Often lower electricity costs thanks to higher energy efficiency of the improved system

Structural changes to the production area not necessary for new plants

Operating technology is easily brought up to date
That might also be of your interest