Golden Slit
The patented, self-springing Golden Slit top knives provide a spring effect and allow minimum cutting widths from 0.5 mm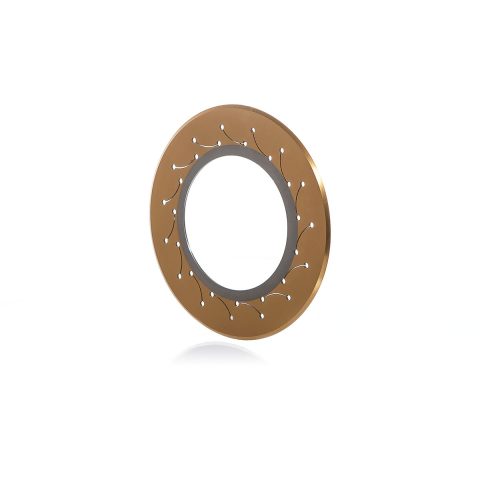 Self-springing upper knives
World debut: The patented, self-springing Golden Slit knives have been specially developed for narrow cutting. The novel slits in the knife provide a unique spring effect. The innovative finishing reduces cutting dust, increases service life and thus saves costs.
Application of Golden Slit Knives
The patented, self-springing top knives offer a spring effect due to the novel slits in the knife, which compensate tolerances and cutting-critical vibrations to the greatest possible extent. The additional coatings "Longlife" and/or "ASO" are anti-dust surfaces that increase the service life and significantly reduce dust generation. The narrowest cutting widths can be realized by combining top knives and intermediate rings.
DIENES narrow-cut knives allow cutting of the smallest cutting widths from 0.5 mm, such as tear tapes, security strips of banknotes and indicators.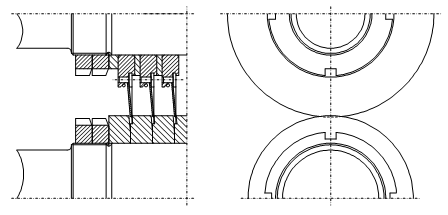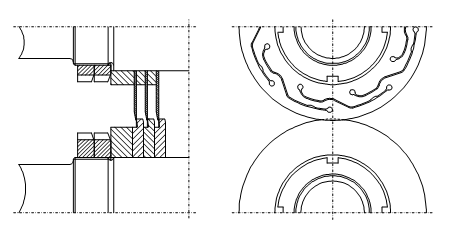 Your advantages
Compensation of cutting-critical vibrations through self-spring effect

Reduction of the variety of parts

Realization of minimum cutting widths from 0.5 mm

Can be used for a wide range of machine types

Reduction of cutting dust due to special surface finishing

Long service life

Completely replaceable cutter

Exact manufacturing tolerances

DIENES precision grinding "CONTROLLEUR"

Regrindable in manufacturer quality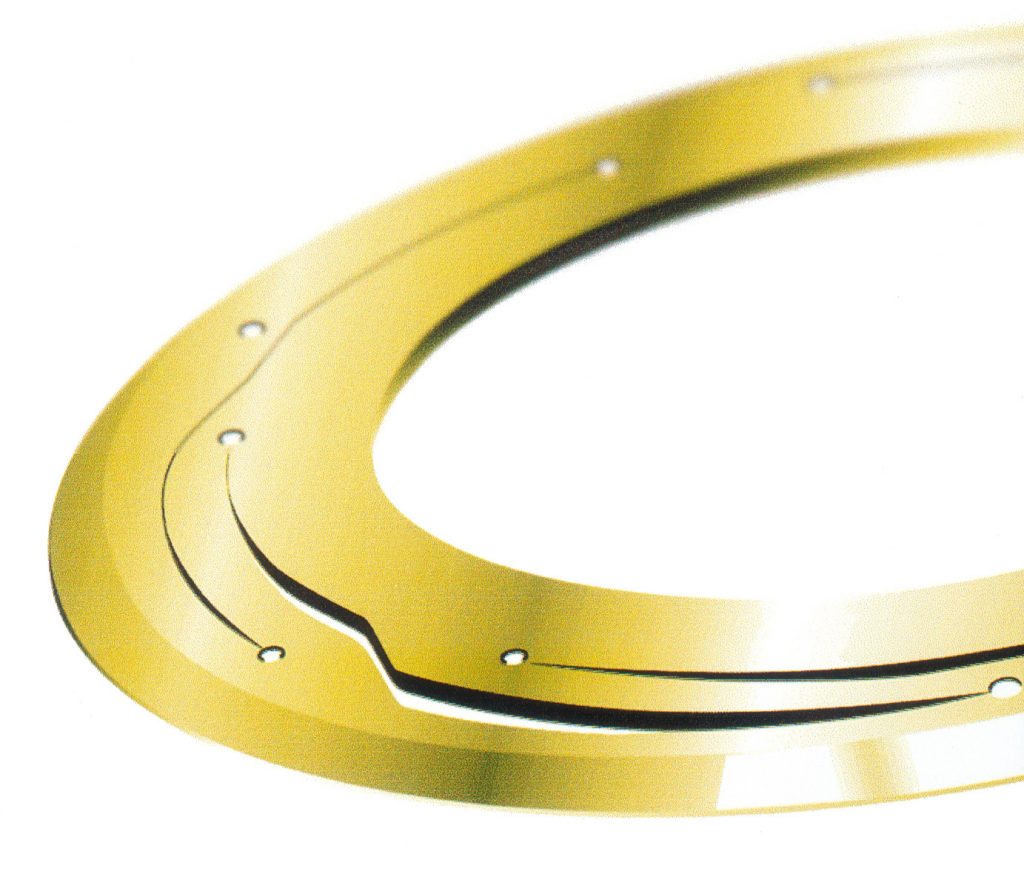 Golden Slit in use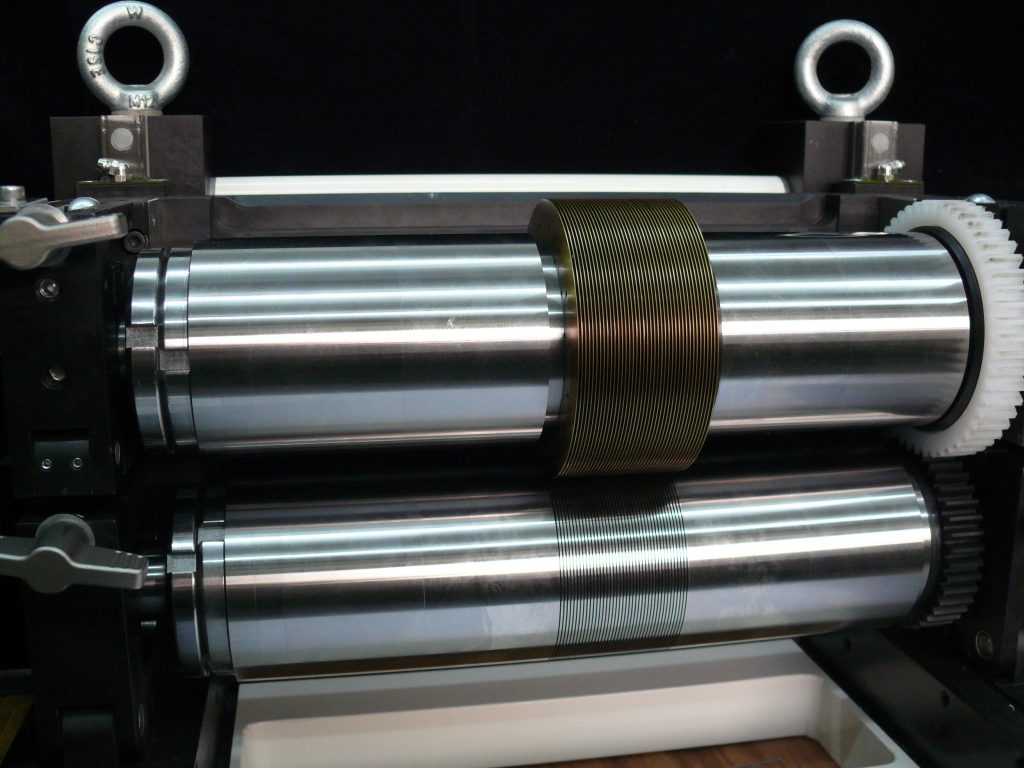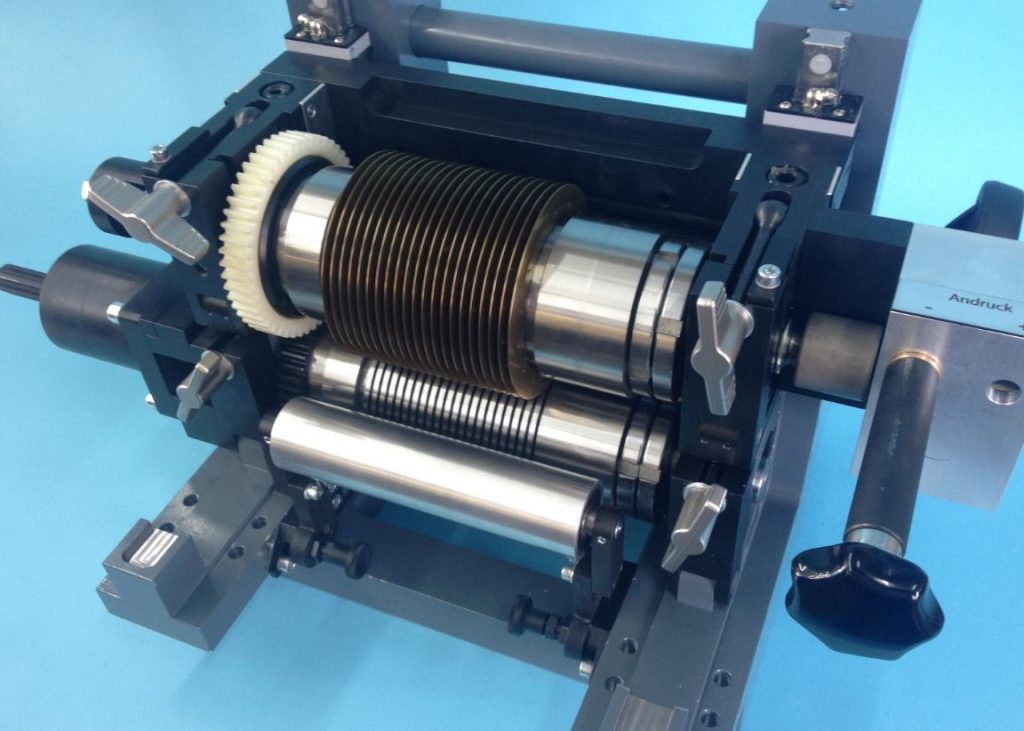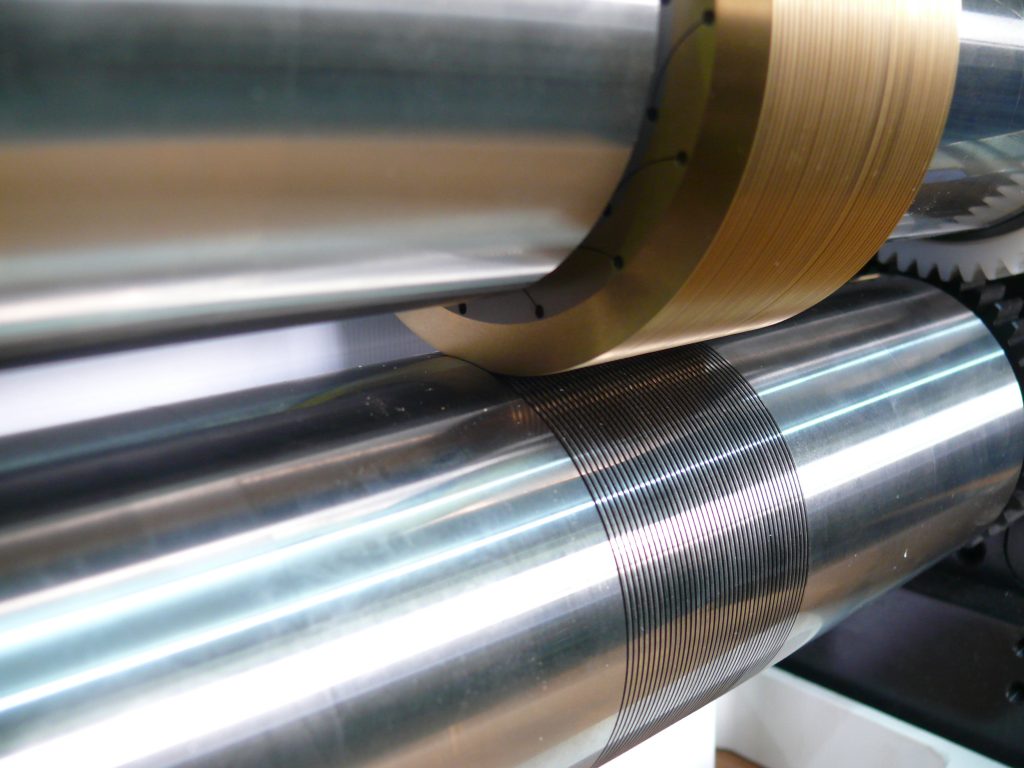 Innovations that might also interest you