Additional option: Motor driven knives
DIENES ist je nach Anwendungsfall in der Lage, für schmalste Schnittbreiten Messerhalter mit elektromotorisch angetriebenen Messern einzusetzen.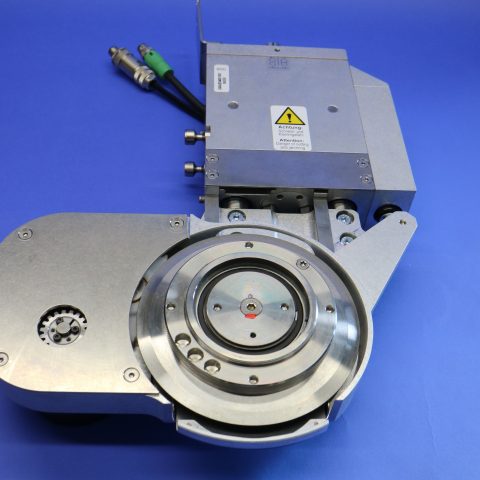 DIENES Power
At DIENES, Power stands for motor-driven knives. Providing several knife holders with this function in our product range allows us to find the optimum solution for various applications. With motor-driven knife holders there is no need for an upper knife shaft anymore. Instead of the previously required top knife shaft, the knife holders are located on a cross bar that is equipped with a linear bearing. Compared to a system with shafts, this system offers the advantage of an enormous reduction in setup times and a more precise setting of cutting parameters.
Application
When using pneumatically operateing shear cut knife holders, the rotation of the upper knife is caused by the friction of the driven lower knife. This has a detrimental effect on the quality of the cut edge when dealing with very sensitive materials, e.g. papers of the smallest grammages such as cigarette paper, tea bag paper and aluminum foil, as there is always a certain amount of slip between the top and bottom knives. Therefore, it is strongly recommended to use motor driven knives. Another application area for this technology is emerging in the separation of cardboard and multi-layer papers in sheeter cutters. At present, shear cut knife holders without their own drive ensure optimum cutting edge quality when cutting papers up to a total basis weight of approx. 800 g/m².
The development of electric motor driven top knives successfully address the challenge of slippage that standard shear cut knife holders may cause. As a result, it is possible to increase the total basis weight of papers up to 1000 g/m² with an electromotor-driven top knife while maintaining the cut edge quality. Thanks to the driven knife holders, it is also possible to cut extremely thin aluminum foils without sacrificing cut edge quality.
The prerequisite for these successes is the maintenance of an optimum overlap of the knives used, minimized and reproducible axial contact forces and the exact parameterization of the top knife lead to the material web speed.
Have a look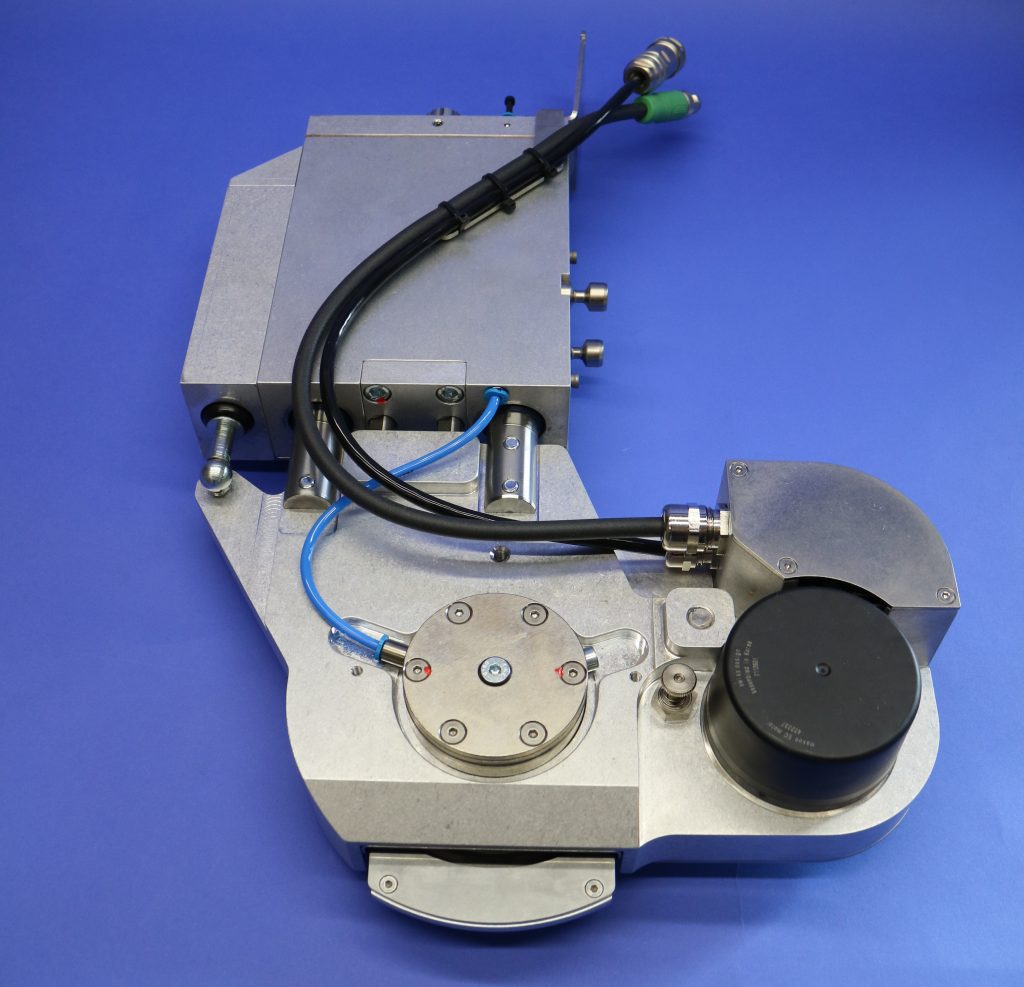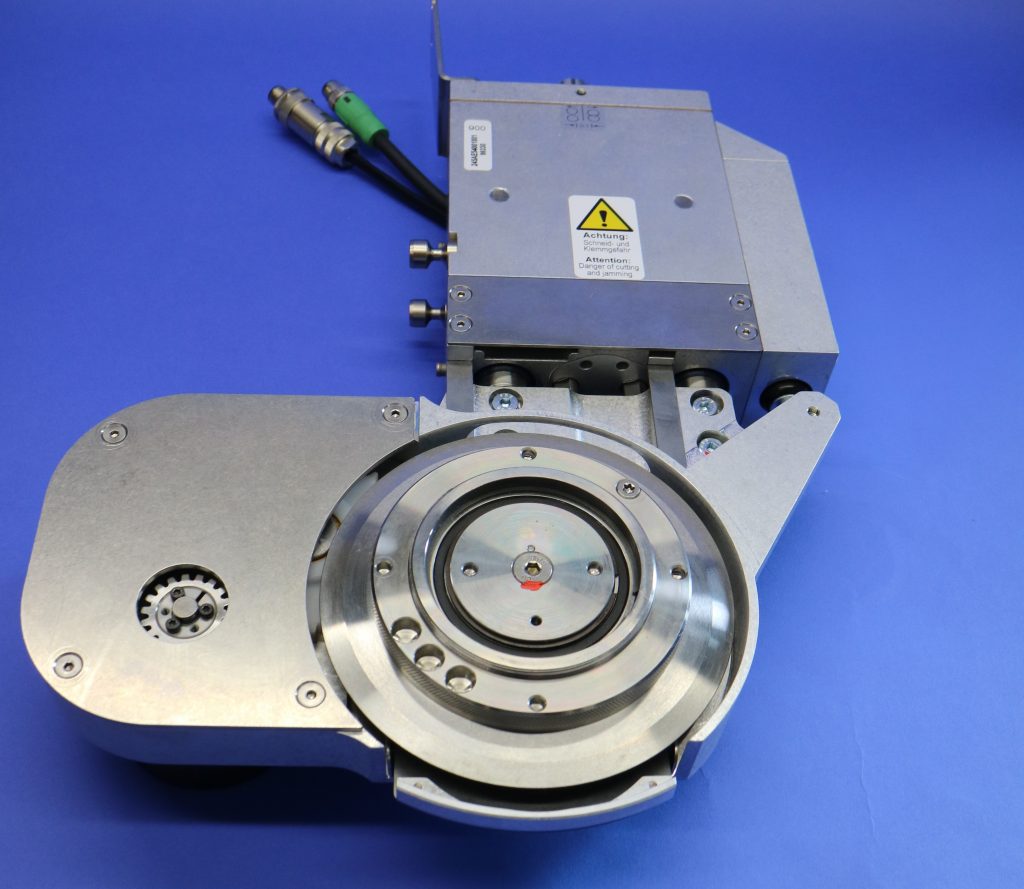 Your advantages
Elimination of slippage

High precision cutting edges

Precise regulation of the ratios of upper, lower knife and fabric web speed

Increased knife life

Reduced knife contact forces

Minimisation of cutting dust

Narrow cutting widths

Increased safety due to fewer knife changes

Knife holder in modular design
That might also be of your interest