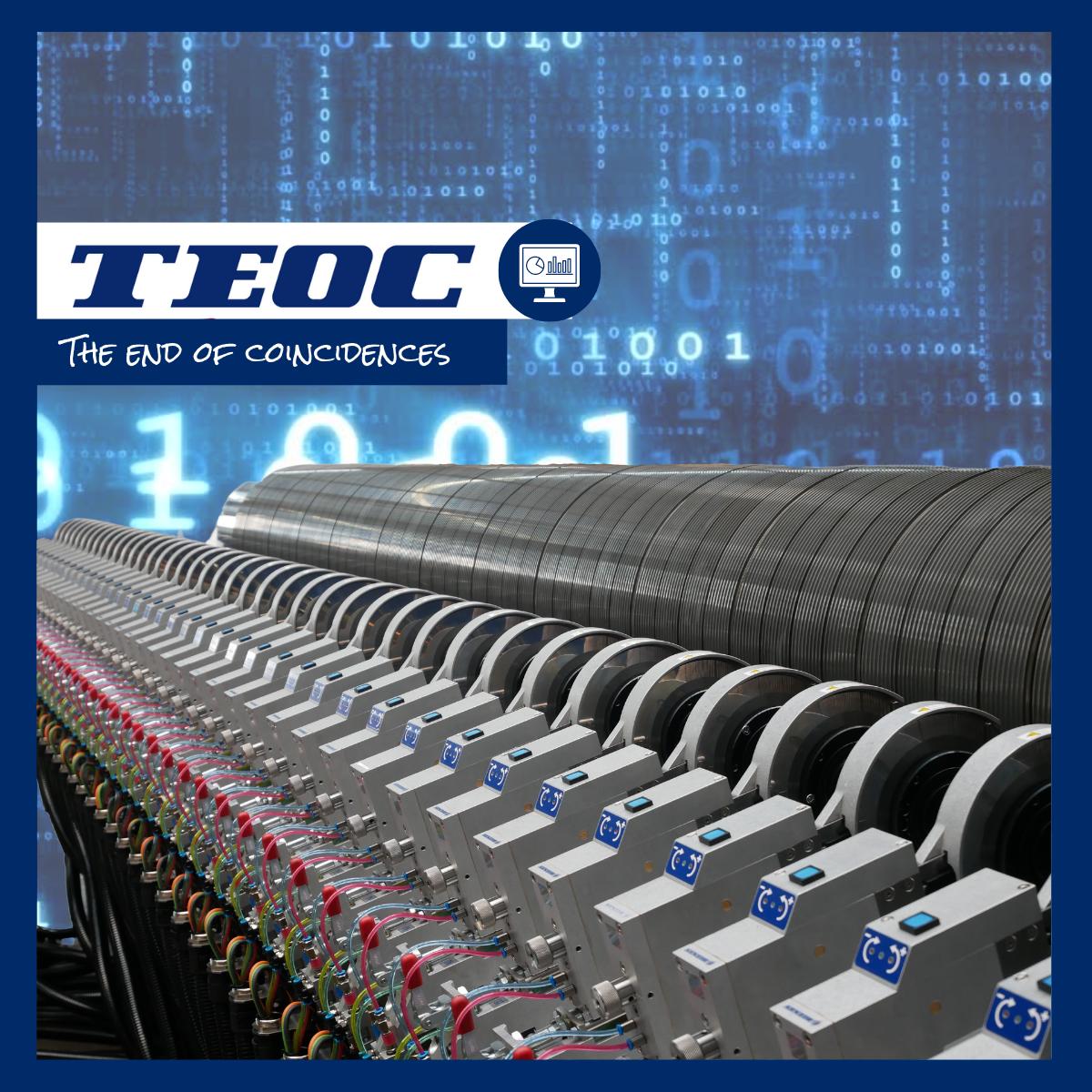 TEOC ("The End of Coincidences") SERVICE PACKAGES
Our TEOC Service Packages are modular based and can be individually customized to your needs. The components of the TEOC Service Packages can be optional:
Hardware: TEOC computer, connectable knife holder
Software: for data collection on the basis of fully automatic DIENES positioning systems, or the TEOC.holder, as well as for supporting the plant operating personnel by means of recommendations for action
Services: our DIENES experts contribute their know-how from 110 years of industrial slitting
Subscription model: low capital commitment, maximum flexibility
Currently, the latest TEOC technology is exclusively available for fully automatic slitting systems from DIENES. If you are interested, we will determine your requirements and wishes with regard to data acquisition in your slitting system in an initial discussion. In principle, it is possible to record a wide range of different data. Through alarms and notifications, for example, certain events can be defined and noticed at an early stage – the increase in system availability is the ultimate goal here. The recorded data is stored and can thus be used for analyses. Personal data is not stored.
It is possible to combine separate components in your individual TEOC service package, e.g. the use of our TEOC.holder is not a mandatory prerequisite for the use of TEOC services. For an effective use of the TEOC packages and the resulting improvement of your production, it is recommended to combine the digital features that are suitable for you. The connective TEOC.Holder represents the spearhead of the hardware offer from DIENES.