Knife holder PQAS 1/2" High Speed
Technical data
| | |
| --- | --- |
| Slit width | from 12,7 mm |
| Knife diameter | smaller than 90 mm |
| Web speed | up to 610 m/min |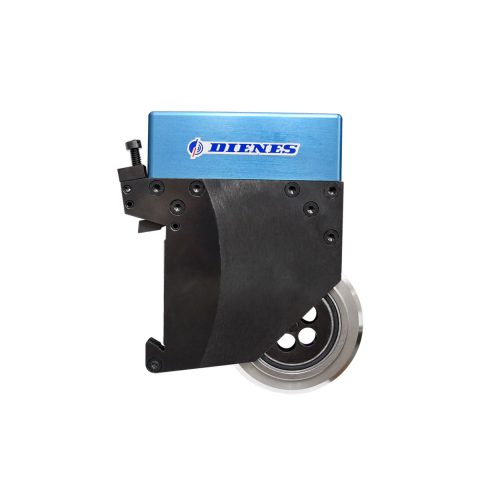 Crush cut knife holder from DIENES
Our durable and high-precision crush cut knife holders are characterised in particular by excellent user-friendliness. They are suitable for use in all areas from paper to rubber and textiles to adhesive material. This is also the case with the knife holder PQAS 1/2 High Speed.
The knife holder PQAS 1/2″ High Speed offers the following additional options
Operating comfort
Use of the knife holder PQAS 1/2″ High Speed
The PQAS enables extremely narrow cutting widths when using pneumatic knife holders. This makes it particularly suitable for cutting adhesive tape and labels. But carbon, fiberglass, composites and rubber as well as nonwoven and textile can also be cut with this holder.
Interested in our knife holders? Our experts will be happy to advise you on which knife holders with which additional functions are suitable for your application.
Your advantages
Exact cutting widths due to tightest manufacturing tolerances

Wear reduction due to precise alignment to the crosshead

Durability due to hardened side plates, among other things

User-friendliness through simple handling

Can be used with various crushing, perforating and profiling knives
That might also be of your interest