Grooved knives
We are happy to offer you individual dimensions in addition to the standard ones.
| | |
| --- | --- |
| Outer diameter | 46–250 mm |
| Inner diameter | 25–210 mm |
| Strength | 5–25 mm |
| Typ | NN (smooth bore), NG (eccentric locking), NS (screw locking) |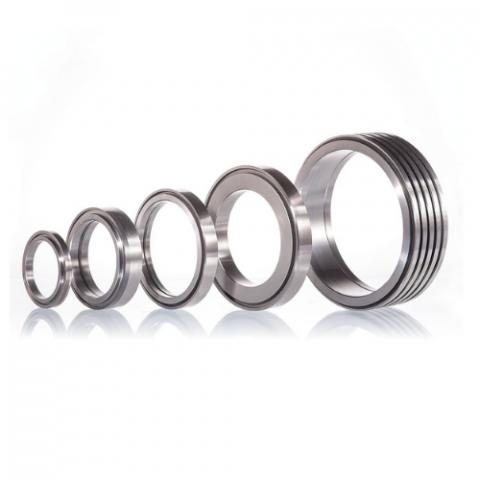 Grooved knives from DIENES
DIENES is the world's leading precision supplier of knives, circular knives, knife holders and slitting systems. In the field of knife holder technology, we offer a wide range of designs with different locking methods. Thanks to our comprehensive quality controls, we guarantee the sustained performance of the cutting tools as well as grooving knives with the lowest tolerance deviations, enabling high cutting edge quality. DIENES offers several types of grooving knives: Type NN (grooved knife with smooth bore), NG (grooved knife with eccentric locking), NS (grooved knife with screw locking). All locking methods contribute to quick and easy cutting width adjustment, but differ in operability.
Use of grooved knives
In the case of slitter rewinders, you will mainly find shear cutting systems. Depending on the cutting width, these slitters have a knife shaft at the top and bottom, on which the knives are fixed with the proven DIENES solutions. If the cutting width allows it, knife holders and bottom knife motors are also used.
A cutting tool mounted on the upper shaft is called an upper knife socket. The knives on the lower shaft, on the other hand, the lower knives are called grooved knives and have a cutting edge with relief grinding. On the lower cutter head, intermediate rings can also be used for format adjustment. Changes in the cutting width then require a change in the shaft equipment or a shaft exchange. Depending on the respective machine concept and, of course, also on the minimum cutting width to be achieved, different types of locking can be considered.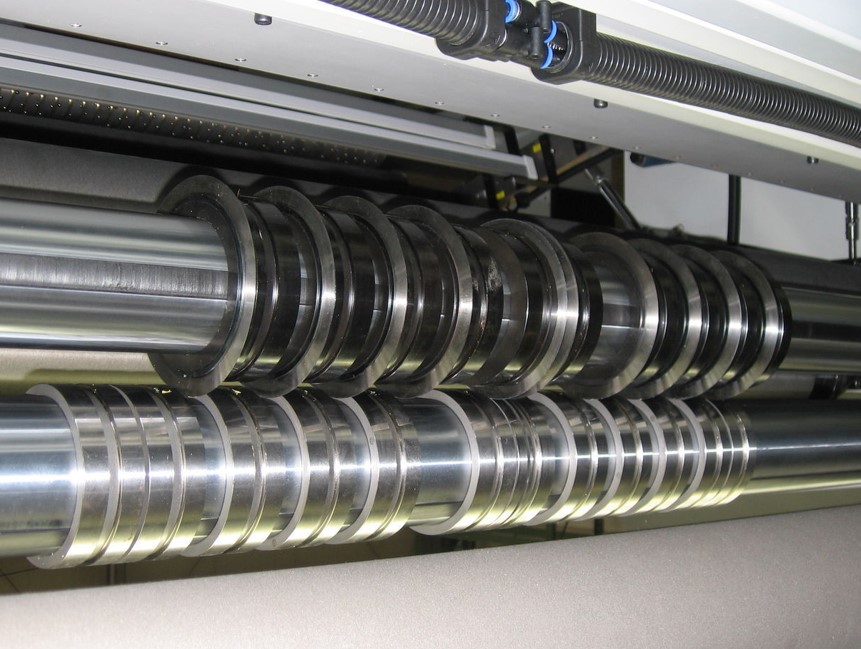 Different locking procedures
Type NN grooved knives with smooth bore are mounted on the cutter head with spacers and axially clamped, depending on the cutting width. Type NN is particularly in demand for the smallest cutting widths.

For grooved knives with individual locking, no axial clamping is necessary. The following types of locking are suitable for larger cutting widths. A distinction is made between three types of individual locking:

Type NG means a locking device with eccentric ring. Locking / unlocking is done by twisting on the shaft. The inner and outer rings are clamped against each other using a DIENES assembly tool.

Type NS is a screw lock. The single screw presses on the shaft. Fixing and loosening is performed with the help of a hexagon socket wrench.

Type NR is also known as 'Multilock'. This is a combination of screw locking and clamping ring, which distributes the clamping force evenly and thus protects the shaft from damage.
Your advantages
Highest cutting performance due to optimised surface quality

Exact manufacturing tolerances

Can be used for a wide range of machine types

DIENES polish "CONTROLLEUR"

Can be regrinded several times in manufacturer quality
Standard dimensions
Standard materials: chrome alloyed (1.5% Cr), high chrome alloyed (12% Cr) and carbide tipped tool steels
Standard cutting angle: 3° (a)
Other dimensions and materials on request.
| Outer-Ø (D) mm | Inner-Ø (d) mm | Thickness (S) mm |
| --- | --- | --- |
| 46 | 25 / 30 | 5 / 10 / 15 / 20 / 25 |
| 50 | 25 / 40 | 5 / 10 / 15 / 20 / 25 |
| 60 | 25 / 40 | 5 / 10 / 15 / 20 / 25 |
| 77 | 45 / 60 | 5 / 10 / 15 / 20 / 25 |
| 80 | 60 | 5 / 10 / 15 / 20 / 25 |
| 82 | 60 | 5 / 10 / 15 / 20 / 25 |
| 90 | 60 | 5 / 10 / 15 / 20 / 25 |
| 105 | 80 / 90 | 5 / 10 / 15 / 20 / 25 |
| 150 | 100 / 120 | 5 / 10 / 15 / 20 / 25 |
| 180 | 150 / 160 / 210 | 5 / 10 / 15 / 20 / 25 |
| 200 | 150 / 160 / 210 | 5 / 10 / 15 / 20 / 25 |
| 250 | 150 / 160 / 210 | 5 / 10 / 15 / 20 / 25 |
You might also be interested in