Knife holder PQDS and PQAS
Technical data
| | |
| --- | --- |
| possible widths of holders | 6 mm / 9 mm / 9,52 mm / 10 mm / 12 mm / 12,7 mm/ 15 mm (PQDS only) |
| Knife diameter | 76,96 mm / 100 mm |
| Web speed | Up to 300 m/min or up to 400 m/min (depending on the knife diameter) |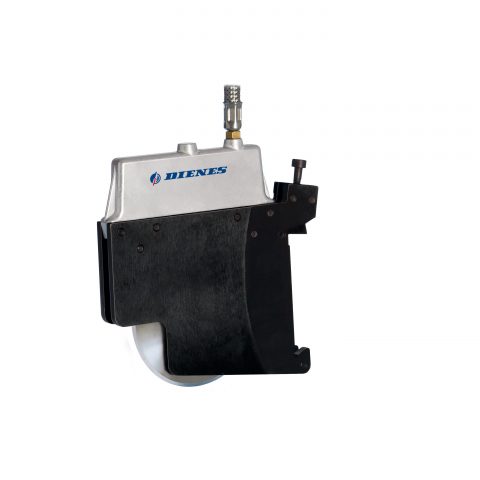 Crush cut knife holder from DIENES
Our high-precision and extremely durable crush-cut knife holders are ideally suited for use in all areas from paper to rubber and textiles to adhesive materials and are characterised by safe user-friendliness. This is also the case with the DIENES knife holder PQDS and PQAS.
The knife holders PQDS and PQAS offer the following additional functions
Operator comfort
Security
Use of the knife holders PQDS and PQAS
The PQDS and the PQAS were specially developed for cutting adhesive tape and are also suitable for most standard applications. This knife holder, patented for DIENES for a long time, made extremely narrow cutting widths possible for the first time when using pneumatic knife holders. The result has been significantly increased productivity with reduced service costs compared to purely mechanical solutions. While the PQDS established itself in the European market, the PQAS became the American counterpart. This was developed at the urgent request of a major American DIENES customer and has become the standard in the USA over the years.
Each knife holder of type PQDS and PQAS can be removed from the knife bar as quickly as possible and allows the crush knife to be replaced in the shortest possible time. When setting other cutting widths, use appropriate distance gauges.
Version for 6 mm cutting widths
In order to realise the extremely narrow cutting width of 6 mm, the holders must be used in two versions. In a high and a low version, which differ in size. Only by combining the two holders next to each other is it possible to achieve a cutting width of 6 mm.
Version with multiple pressure cylinders (MC2 / MC3)
The PQDS / PQAS is also available in a version with multiple pressure cylinders. The multi-cylinder system achieves an efficient increase in cutting force. This version is therefore suitable for special applications where increased cutting pressure is required to cut the material in question.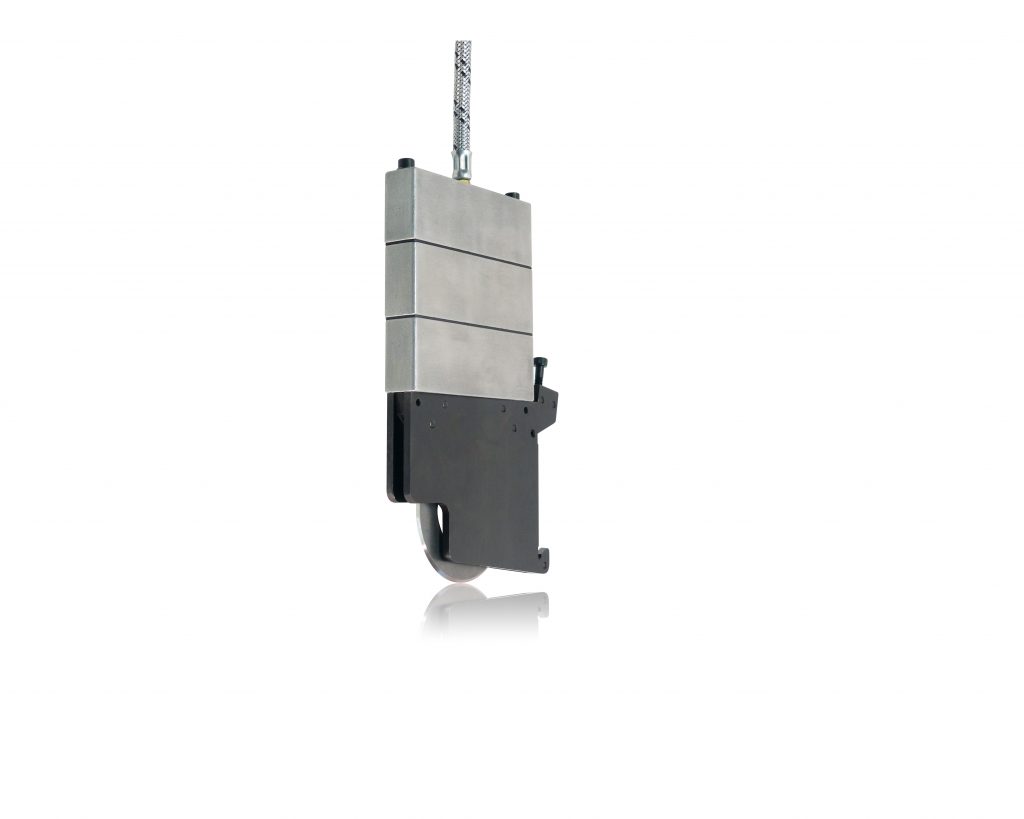 Version for razor blade cut
Our well-known crush cut knife holders PQDS and PQAS can also be equipped with razor blades. In this version, the razor blade holder is used for cutting aluminum and non-ferrous metals as well as film, foil and plastic. Cutting widths from 9 mm have already been successfully realized. For the narrowest cutting widths, our razor blade holders are also available in cassette design.
In razor blade cutting, the razor blade, which is clamped in a holder and has part of a cutting edge protruding, dips into a shaft or bush provided with a large number of grooves.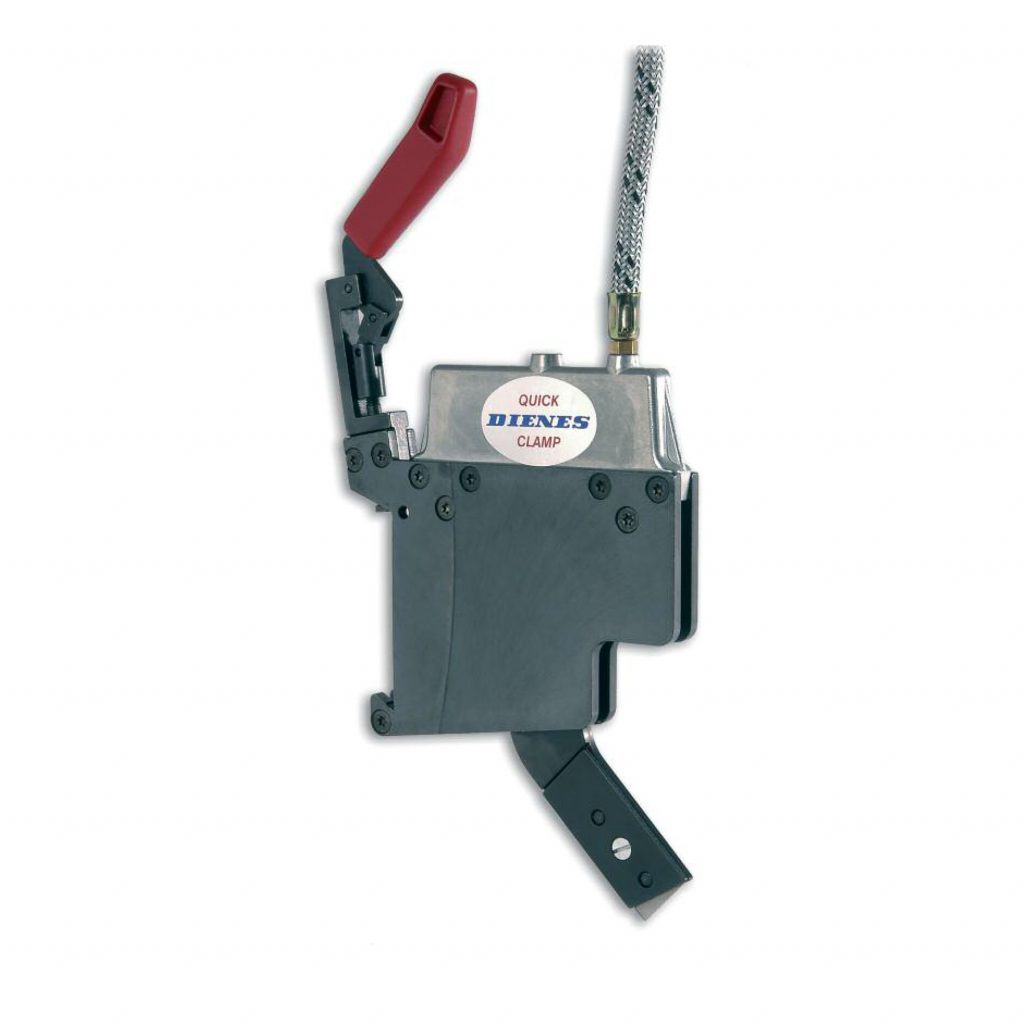 Special versions, options and features available on request.
Your advantages
Exact cutting widths due to the narrowest manufacturing tolerances

Wear reduction through precise alignment to the crosshead

Durability, among other things due to hardened side plates

User-friendliness through simple handling

Can be used with various crushing, perforating and profiling knives
Testing knife holder PQDS
In our research, the standards of our knife holders are constantly optimised. From standard products to individual special solutions, we can meet any cutting technology and customer-specific requirements.
That might also be of your interest
Easy knife change
The newly developed DIENES pliers enable safe and easy removal and insertion of the knife in the crush knife holder. This keeps the knife and the cutting edge undamaged and increases the safety of the operator.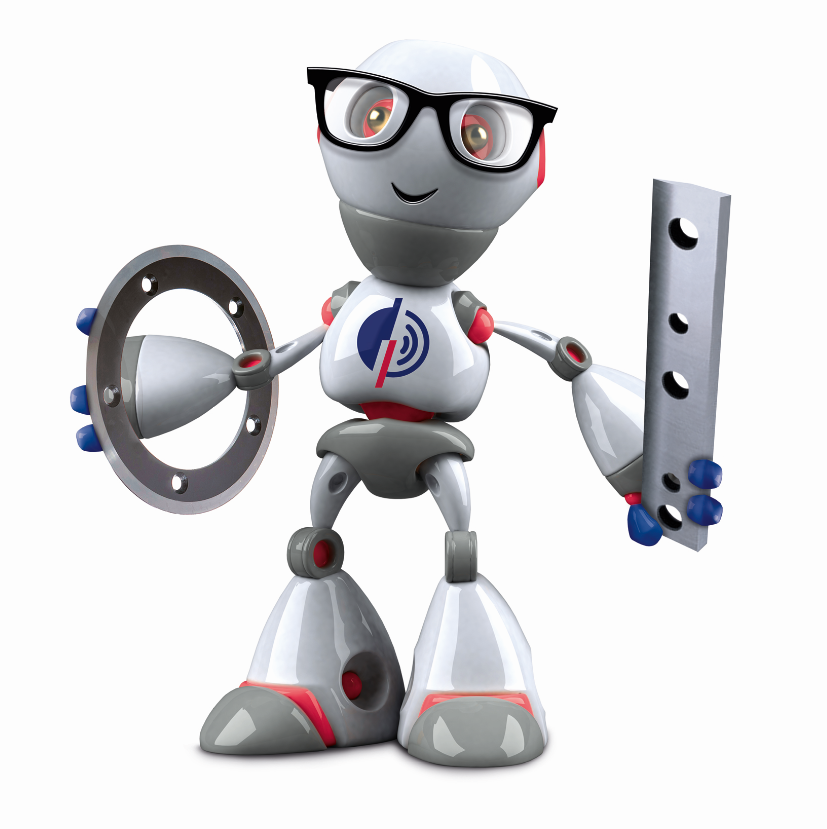 Easy cutting width adjustment with DIENES spacers
DIENES also manufactures crush cut knives, glass hard shafts and rings, dovetail bars and spacers required for crush cutting. We offer the spacers for easy and problem-free cutting width adjustment. The use of these spacers is particularly suitable for cutting requirements with frequently recurring formats or cutting widths. Starting from a stop or 0-point, the dovetail beam is equipped with crush cutter holders and spacers in alternation. The spacers required depending on the required cutting width are held on the crosshead without tools via a spring clamp and simply exchanged or repositioned when the cutting width is changed. The spacers are hardened and ground to maintain the tightest cutting width tolerances. We would be happy to retrofit your existing machines with DIENES knife holders and spacers. Advantages are: a considerable minimisation of set-up time, simple knife holder adjustment within seconds, the reduction of positioning errors of individual holders as well as exact and tool-free cutting settings and a high level of operating comfort.