Knife holder PSGm 19 DF
Technical data
| | |
| --- | --- |
| Slit width | from 19 mm |
| Knife diameter | 105 mm (optional 130 mm) |
| Web speed | up to 1000 m/min |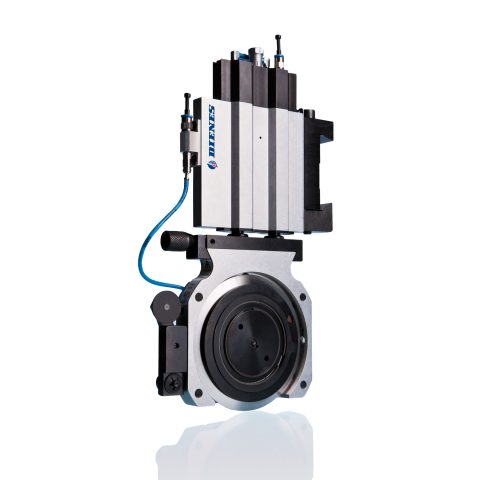 Shear cut knife holder from DIENES
The PSGm 19 DF knife holder has a unique design. Due to the special design of this knife holder type we could integrate backlash-free vertical and horizontal guides in the design. This means that cutting widths from 19 mm are now possible without compromising the stability of the holder design.
The PSGm 19 is the less expensive version of the DS 4. The Eco version is based on a sliding guide and is popular with our customers due to its stability and strong price-performance ratio.
The PSGm 19 DF knife holder offers the following additional functions
Cutting quality
User comfort
Use of the knife holder PSGm 19 DF
Due to efficiency, high-performance machines are becoming more and more specialised. This inevitably also affects the pneumatically operated shear cut knife holders. Speeds in the limit range and critical cutting materials require ever new individual solutions, which the standard knife holders can no longer meet. This development has been taken into account with the newly developed shear cut knife holder with patented double guide. The knife holder is used in particular for cutting film and foil, but is also suitable for other areas of application. For example, for adhesive tape and labels, nonwoven and textile, or for paper, cardboard, carton and printing.
Contact us and we will discuss with you the special designs and options that are suitable for you and your application. We would be happy to convince you in our cutting laboratory of the above-average cutting results that you can achieve with DIENES products.
Your advantages
Reproducible knife setting forces that can be adapted to the cutting material

ncrease in knife service life due to backlash-free, vibration-damping guide system

Double guide ensures high stability

Narrow cutting widths due to nesting of knife holders

Reduction of setup times due to quick-change head system

Optional features can be retrofitted

Accident-proof, scaled knife overlap setting

Vibration damping guide systems

Safety changing tool for contactless installation and removal of the quick-change head

Different adapter types allow universal applicability

Designed for cutting speeds up to approx. 800 m/min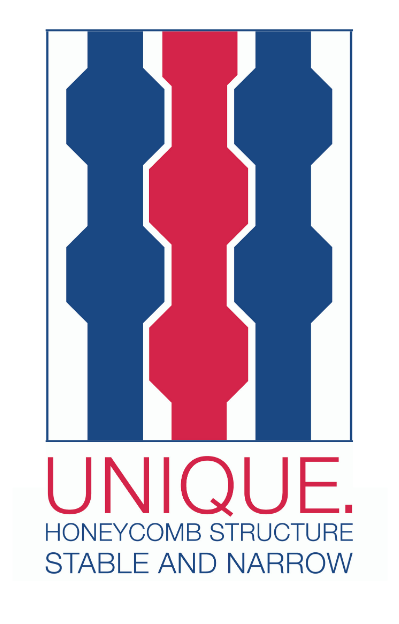 That might also be of your interest