Automatic slitting systems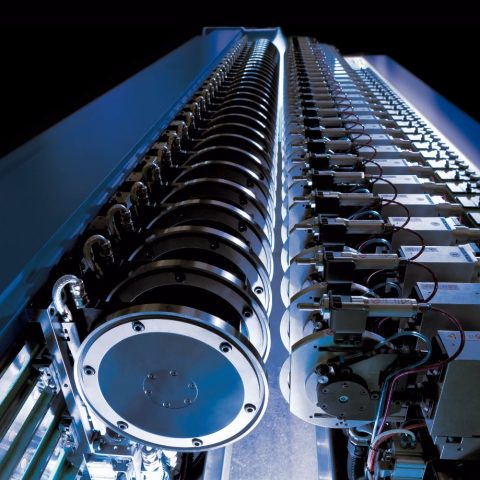 Automatic slitting systems from DIENES
The constant exchange with our customers in order to optimise the production process and the endeavour for continuous improvement led to an expansion of the DIENES product portfolio. DIENES is one of the pioneers in automatic slitting systems and can look back on a long history of automated slitting systems as well as the know-how from more than 300 delivered automatic slitting systems. Like their manual counterparts, the automatic slitting systems are available with a wide variety of cutting methods (e.g. shear or crush cut) and are suitable for production processes with frequent format changes. The design of the slitting systems is based on the respective installation situation and can vary from customer to customer, so that an optimum solution adapted to the respective requirement can be found here. The slitting systems are operated via a touch panel included in the scope of delivery by means of a user interface developed by DIENES. The algorithm developed in-house ensures that the nearest slitting tools are selected and optimally distributed across the working width.
Use of automatic slitting systems
The automatic slitting systems from DIENES are individually adapted to the customer's conditions, which means they can be used for a wide range of applications. Depending on the slitting process and other options, they are suitable for cutting paper, nonwoven, foil, rubber, aluminium, adhesive tape, labels and carbon.
Positioning – sequential or simultaneous
DIENES distinguishes between 2 different types of automatic positioning. On the one hand, the slitting tools are positioned sequentially (Module IV) and on the other hand simultaneously (SIMU-FLASH). While the sequential adjustment has its origin in rewinders in the paper industry, the simultaneous positioning was developed especially for the nonwovens sector, where it is essential that the slitting tools find their new position within a few moments and thus less waste is produced compared to the sequential positioning. Over time, the automatic slitting systems could also be applied to other industrial sectors.
Modul IV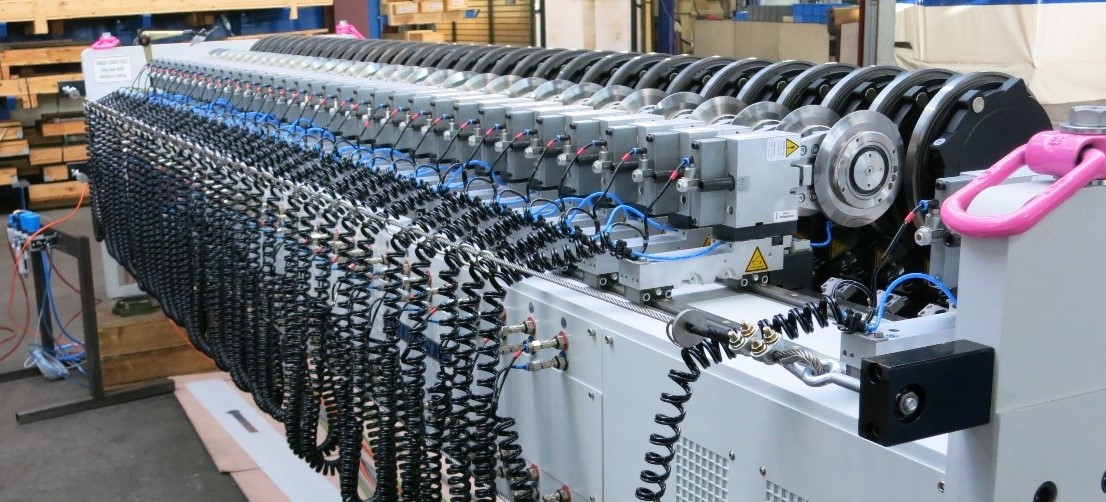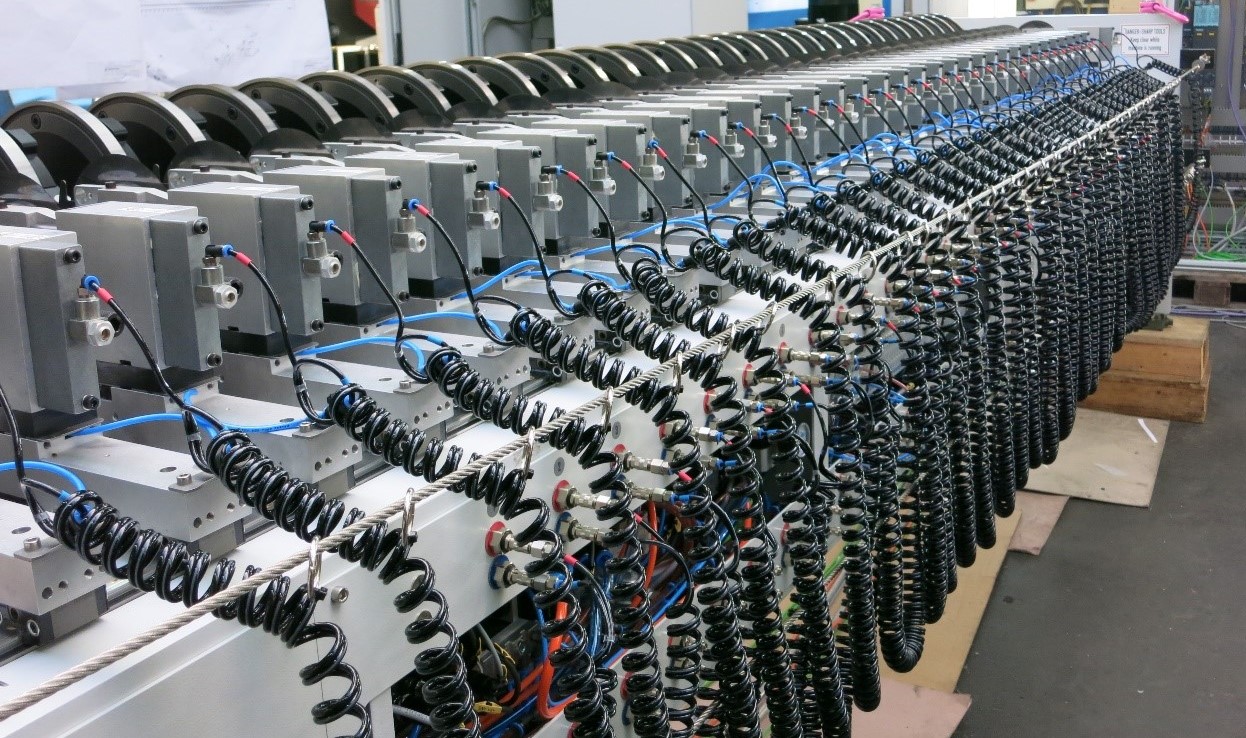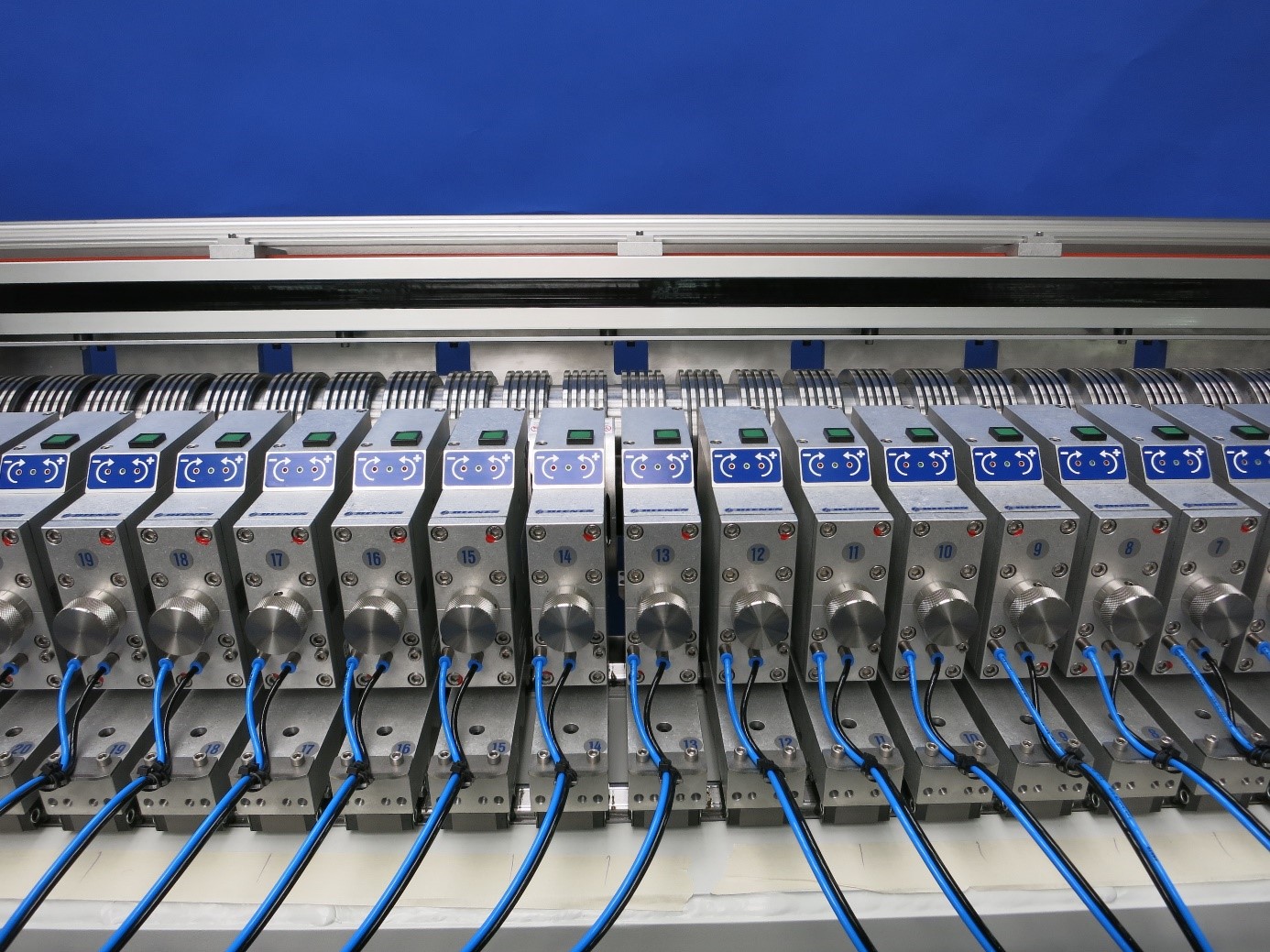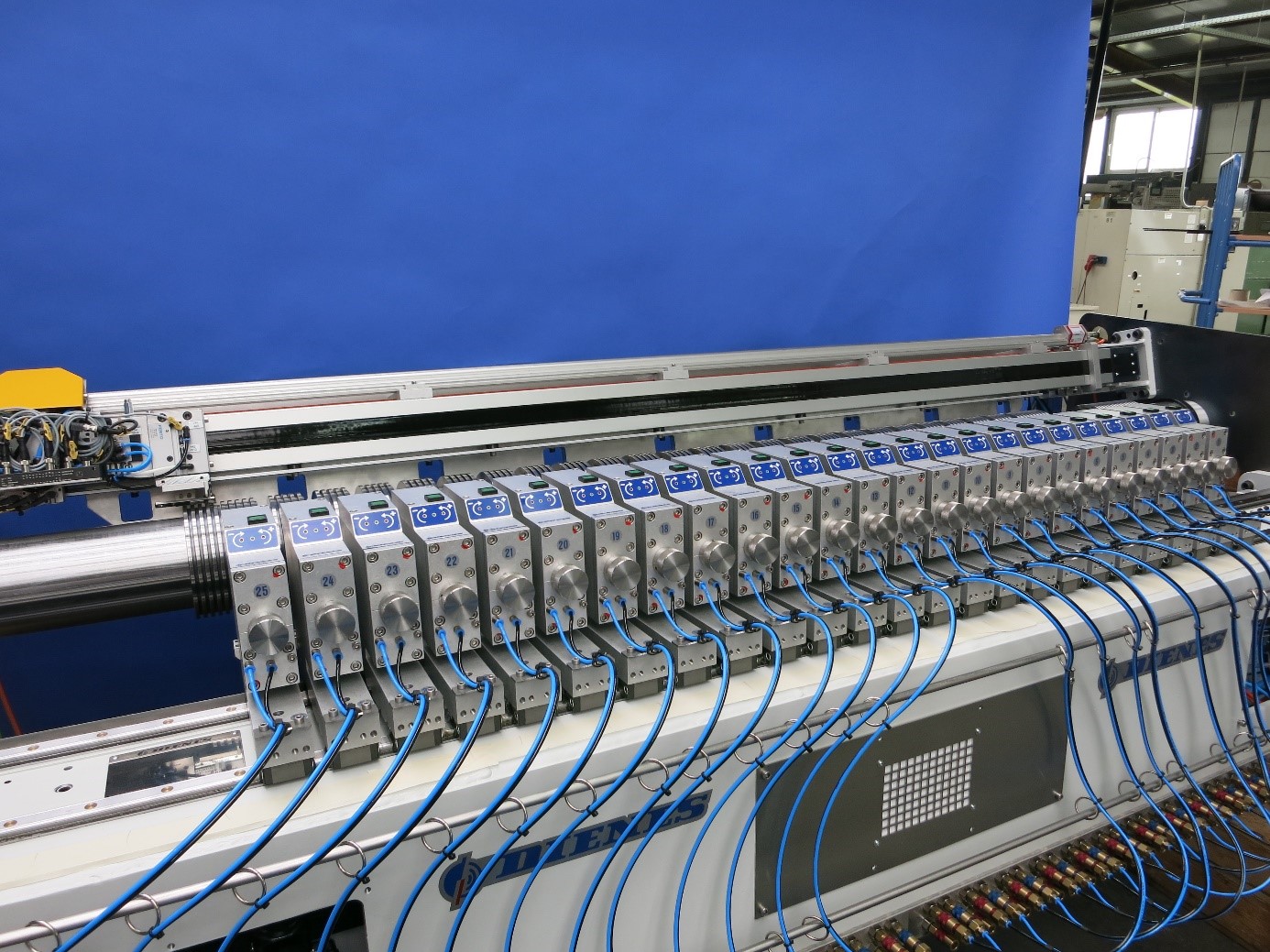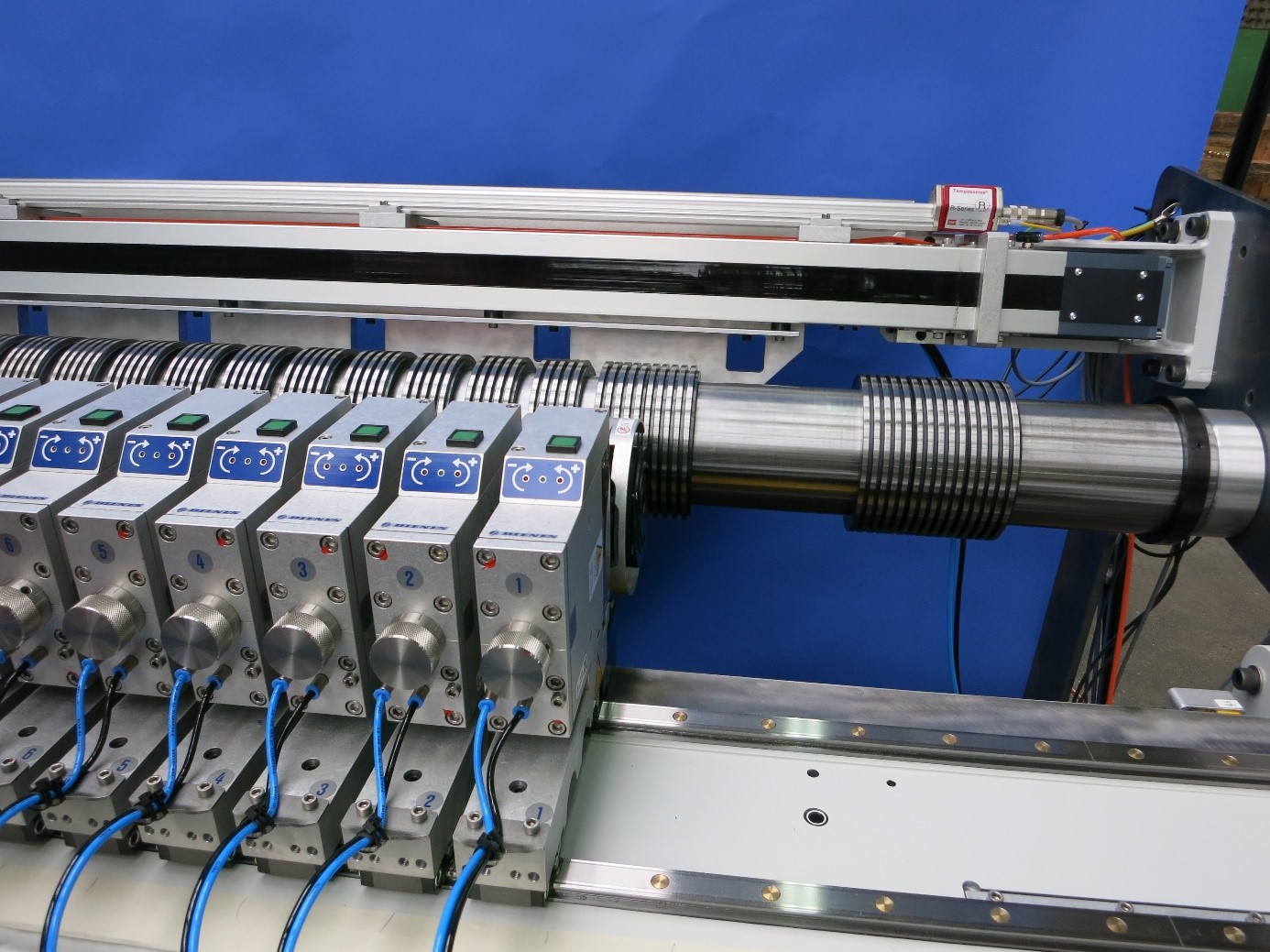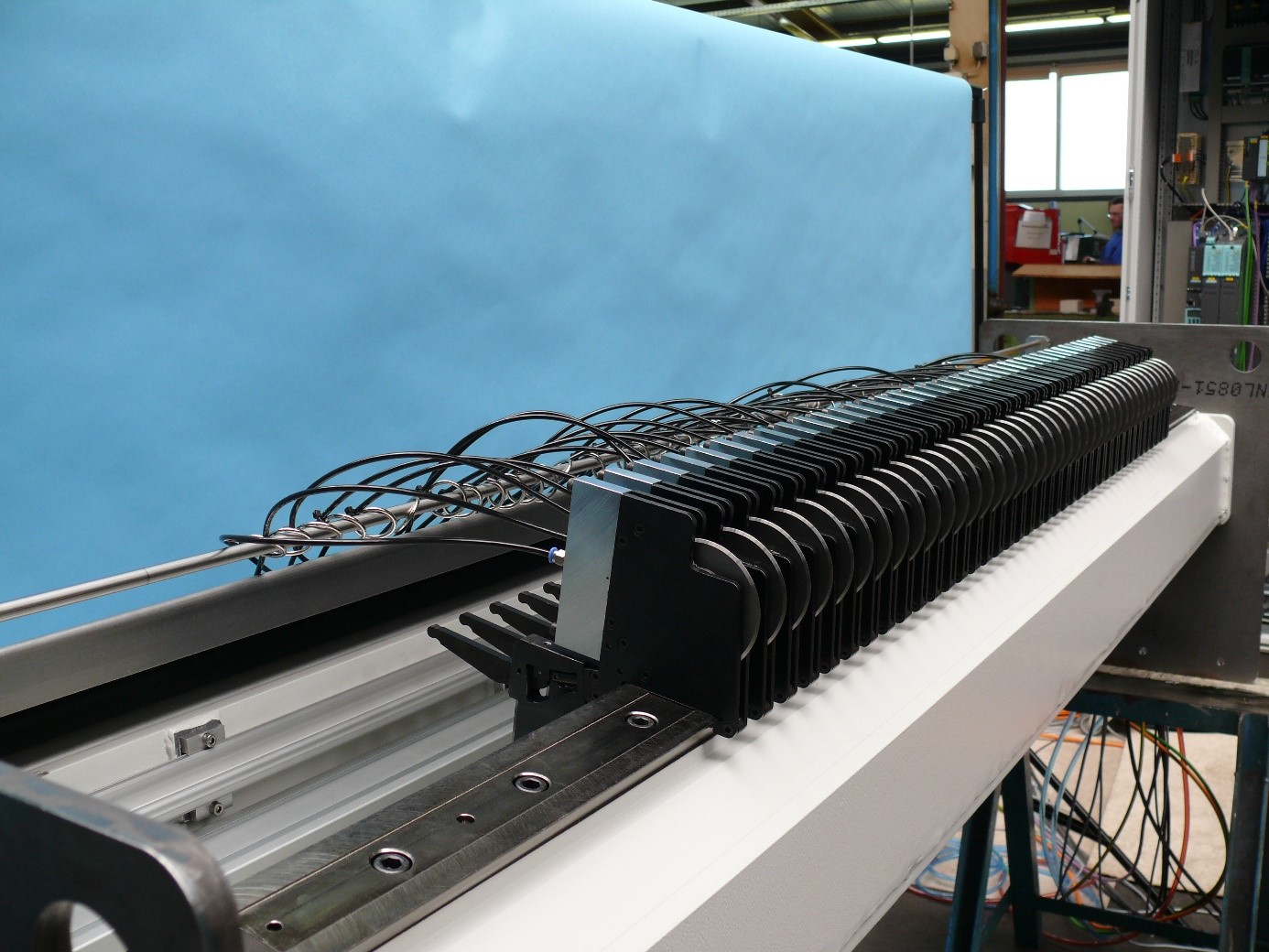 Modul VIII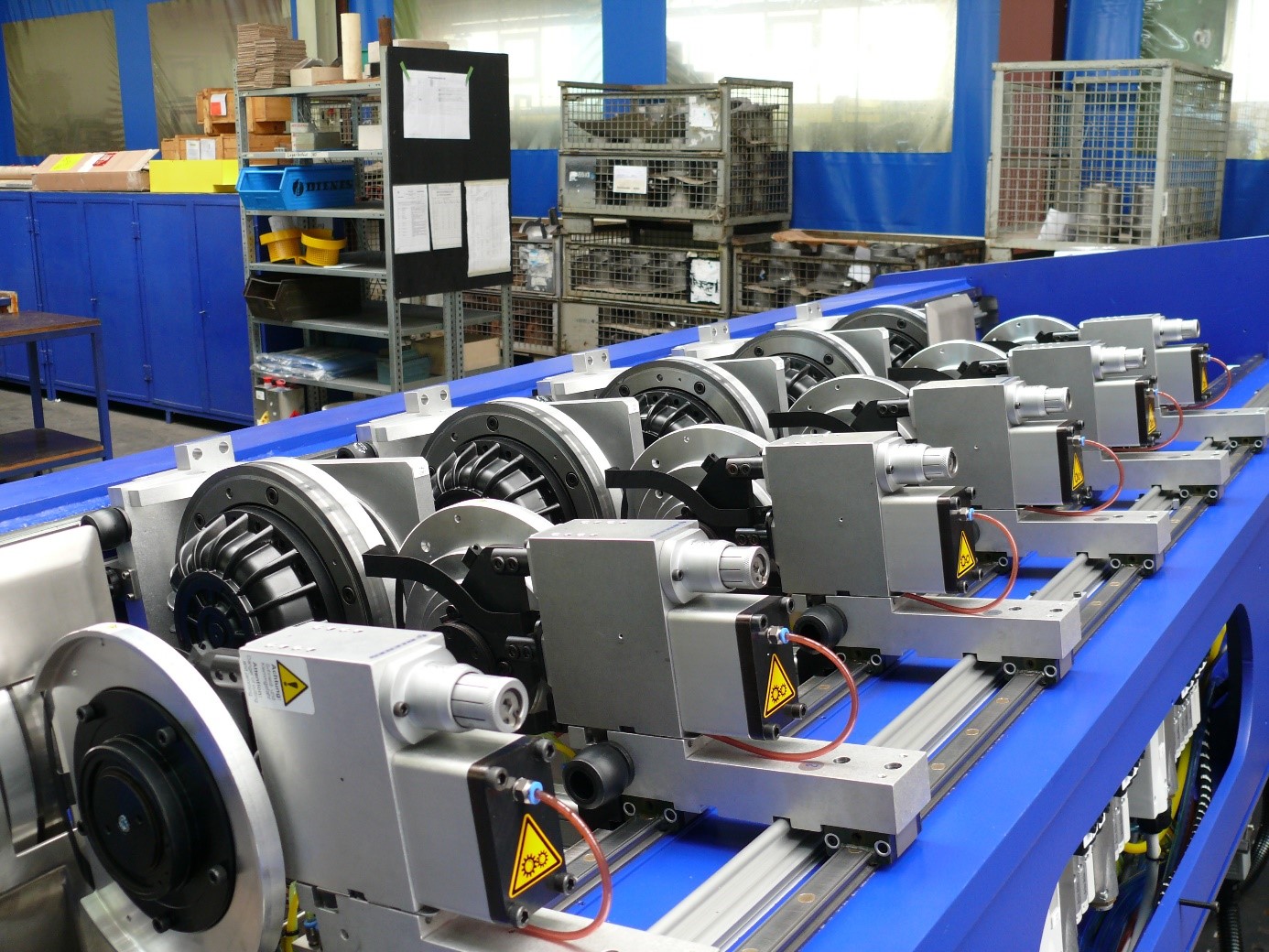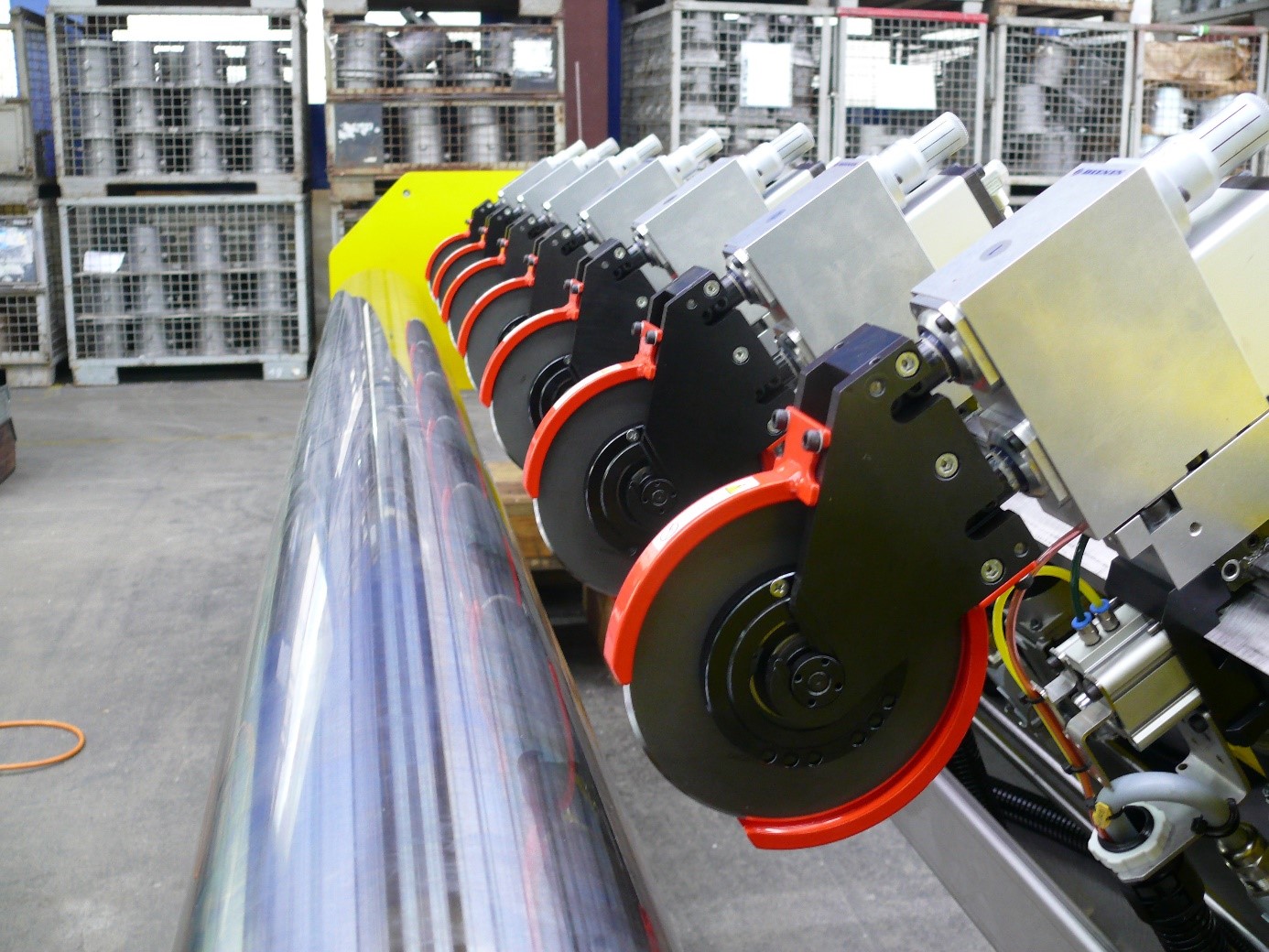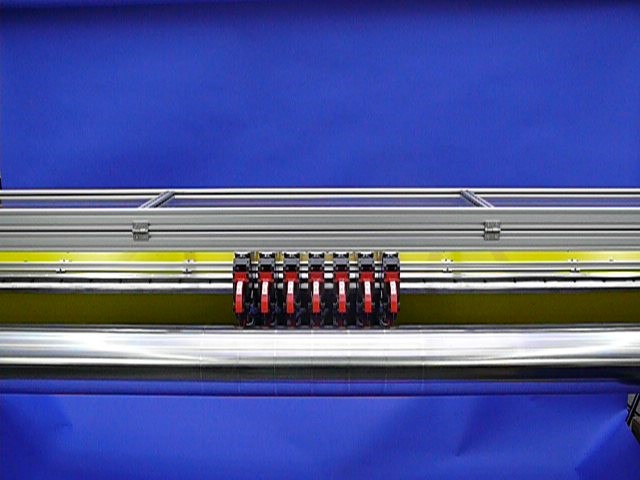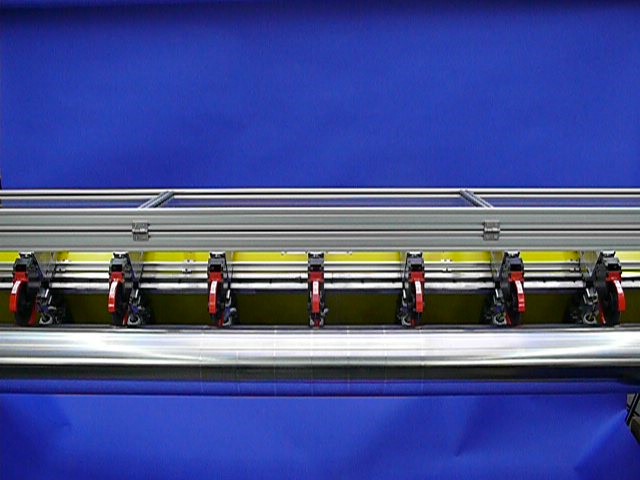 Your advantages
Significant savings in set-up time and doubling of tool life

Exclusion of manual errors

Precise adherence to the cutting parameters

Optimisation of the cut quality

Reduction of operating costs

Minimum waste during format change

Very simple operation via touch panel (guided operation)

Modular construction
This might also interest you