Manual slitting system type module II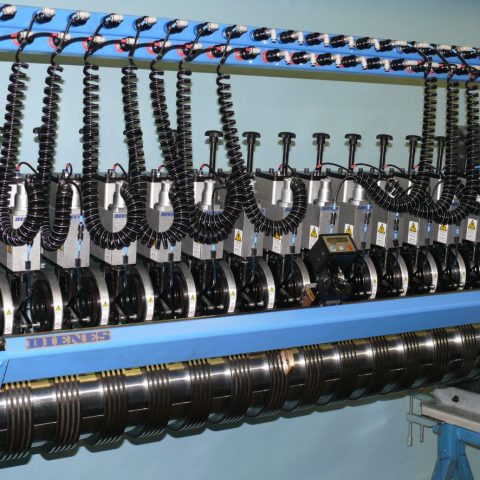 Slitting system type module II from DIENES
Our manual solutions offer an entry into the world of DIENES slitting systems. These are available with a wide range of cutting methods (e.g. shear or crush cut) and are suitable for production processes with few format changes. This is also the case with our manual slitting system module II.
The design of the slitting systems is based on the respective installation situation and can vary from customer to customer, so that an optimal solution adapted to the respective requirement is found here.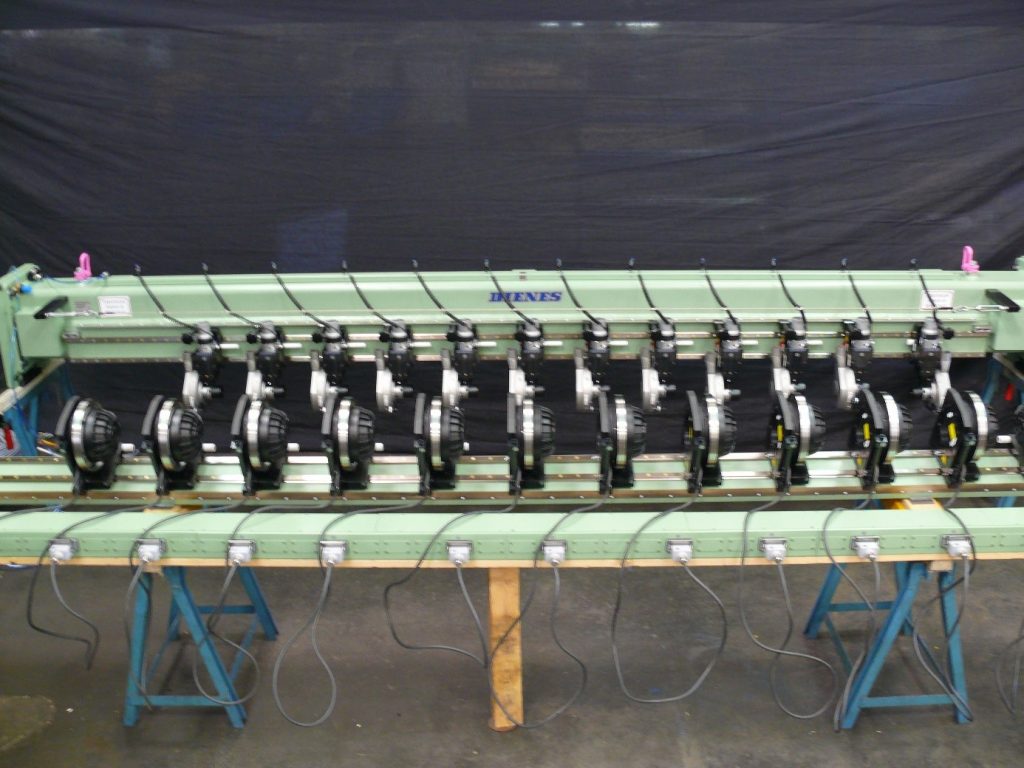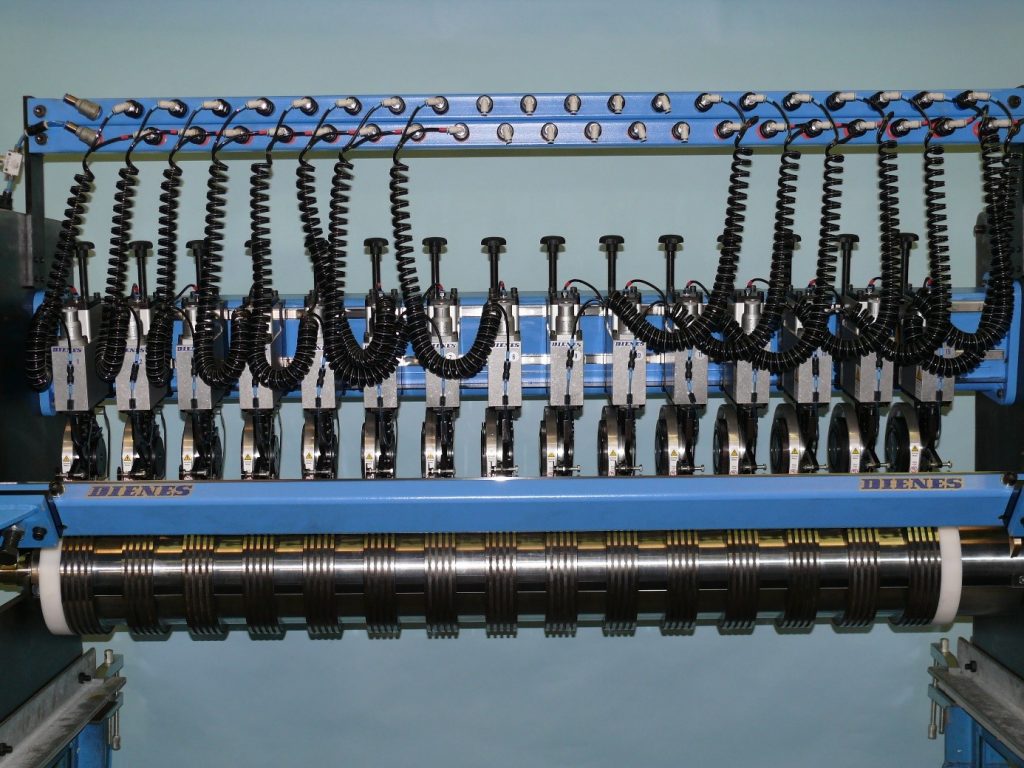 Use of slitting system module II
The module II has a wide range of applications, for example, it can be used to cut carbon, rubber, adhesive tape and labels, as well as nonwoven and textile. But this slitting system is also used in the paper industry.
Feel free to contact us and let our experts advise you on which version of a slitting system is the optimum solution for your application.
Options of module II
DIENES offers different solutions to support the operator and help optimise set-up processes. The manual slitting system module II can be equipped with a positioning aid for both shear and crush cutting.
Digital positioning aid via handheld unit for the crush cut
The integrated, compact and electronic multifunction module contains all the functions and information that the operator needs for fast and precise knife positioning. To do this, the operator moves the positioning aid to the desired cutting position, which he reads from the digital display.
The positioning aid is clamped at the desired cutting position, the stop arm is folded down and then the electromagnet is switched on. The operator can place the knife holder against the stop arm and fix it in the desired position by means of a slitting tool-specific locking device. When the positioning process is complete, the magnet is switched off and the stop arm is swivelled back into the rest position. In this way, all the knife holders of the slitting system can be positioned one after the other.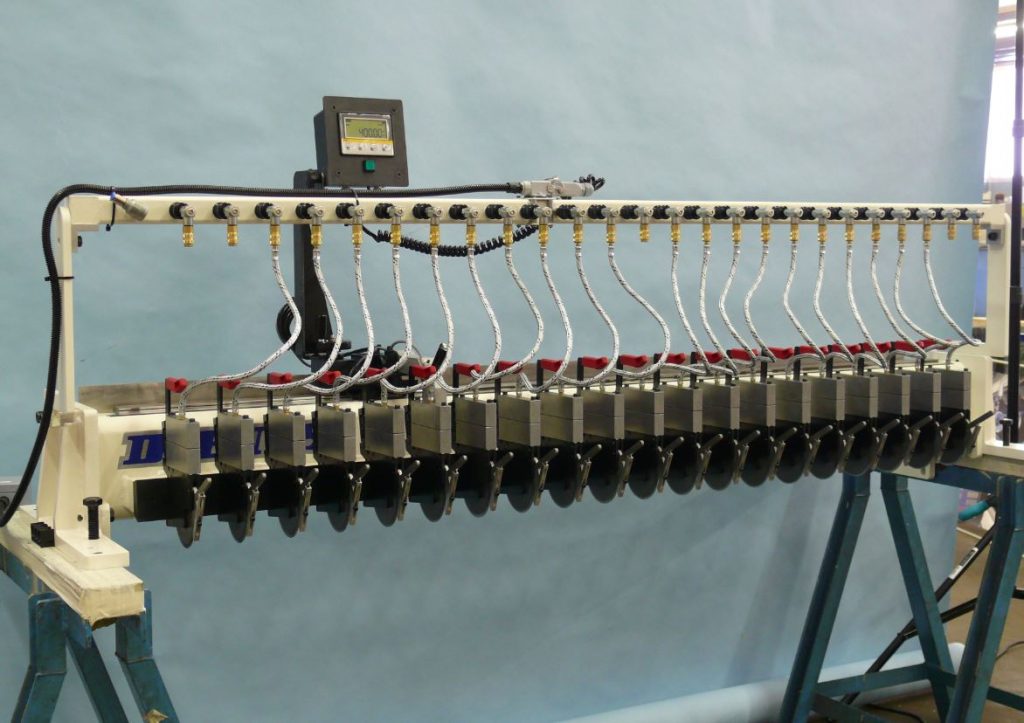 Menu-guided positioning aid via touch panel during shear cutting
The positioning of the bottom knife units and knife holders is done manually.
With the help of magnets attached to the adapters, the position of each slitting tool is detected by a magnetostrictive sensor. The measured values are transferred to a CPU via a bus interface and output accordingly on a touch panel. The operator selects the slitting tool to be positioned on the touch panel. The measured value is displayed on the panel in relation to a selected reference point.
The tool is manually brought into the desired slitting position and fixed via the tool-specific clamping.
Conversion from shear cut to crush cut
Module II can be equipped with both crush cut and shear cut knife holders. If a bottom knife shaft is used with the system, it is possible to switch between shear cut and crush cut.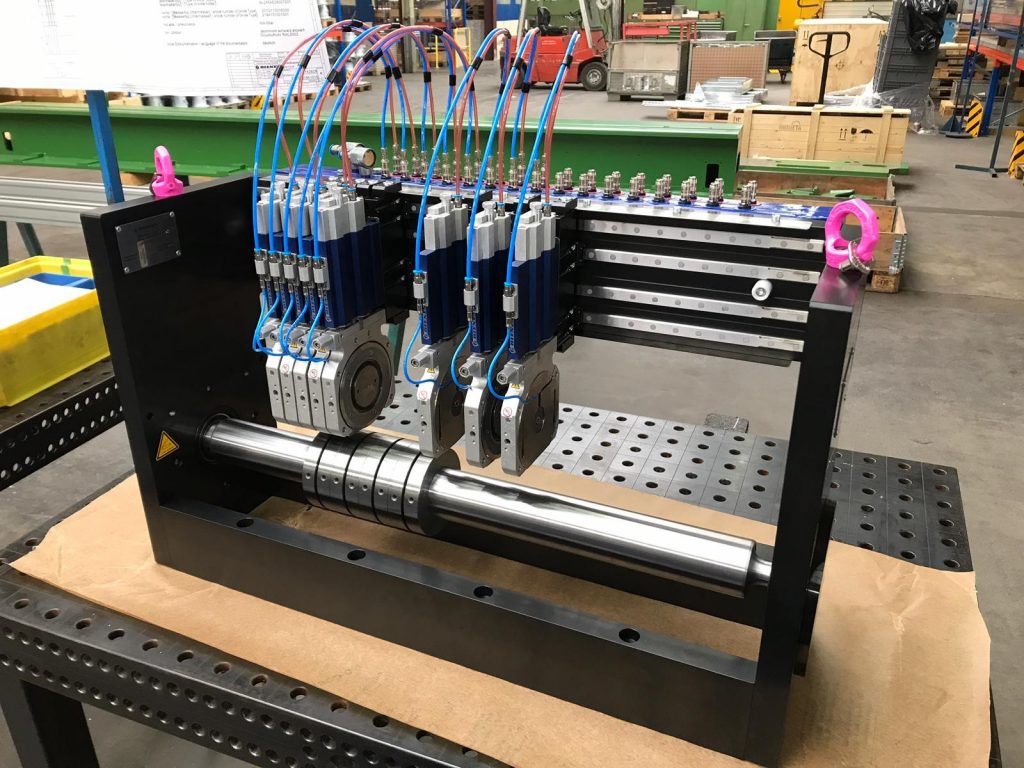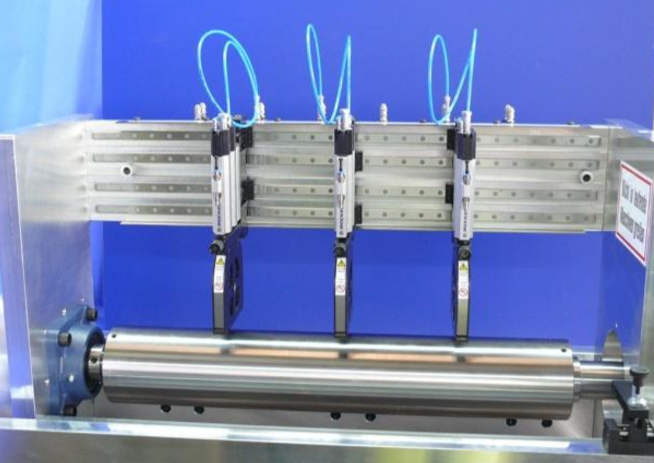 Your advantages
Suitable for various slitting methods

Individual for your application

Optional with positioning aid
You might be interested in…