Adapter and dovetail rail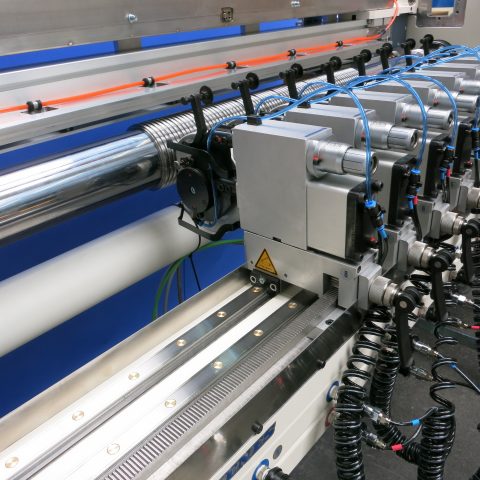 DIENES adapter
No matter whether Jagenberg, Goebel or Tidland, DIENES offers adapters and dovetail profiles in all possible designs for the most diverse machine types and cross bars. This means that DIENES knife holders can also be easily retrofitted in existing machines. The knife adapter with rotatable linear guide has proven to be particularly innovative.
DIENES dovetail rails
To match our adapters, we also offer dovetail rails, also known as dovetail profiles. These can be attached to the cross bar on an existing machine and are a complementary product to our dovetail adapters. The adapter itself is used to clamp the knife holders to the dovetail rail. DIENES dovetail rails are available without a hole or with a standard hole. In addition, we also offer the dovetail rails individually adapted for the customer and with a hole pattern corresponding to the machine.
Our standard adapter variants
Standard dovetail adapter
Dovetail adapter: Tidland version
Linear adapter for manual strip steel clamping
Linear adapter for DIENES autom. positioning device (docking device with spring energy storage)
Knife adapter with rotatable linear guide
Typically, knife holder and bottom knife motors are mounted on linear rails to allow quick and easy cutting width changes.
In order to remove knife holders / bottom knife motors from the linear rails without tools, DIENES has developed a special adapter with a rotatable linear guide. This makes it possible to remove the knife holders / bottom knife motors at their respective position from the front. This eliminates the need to thread all adjacent knife holders / bottom knife motors in and out from the side.
Your advantages
Tool-free knife holder / bottom knife motor removal

No lateral threading and unthreading of adjacent knives / bottom knife motors

Assembly or disassembly in seconds
Have a look
During the modernization of a cutting system at the paper mill Niederauer Mühle , the knife holder DS 8 was attached to the crossbeam of the existing machine with the help of an adapter. In this picture the adapter can be seen below the knife holder.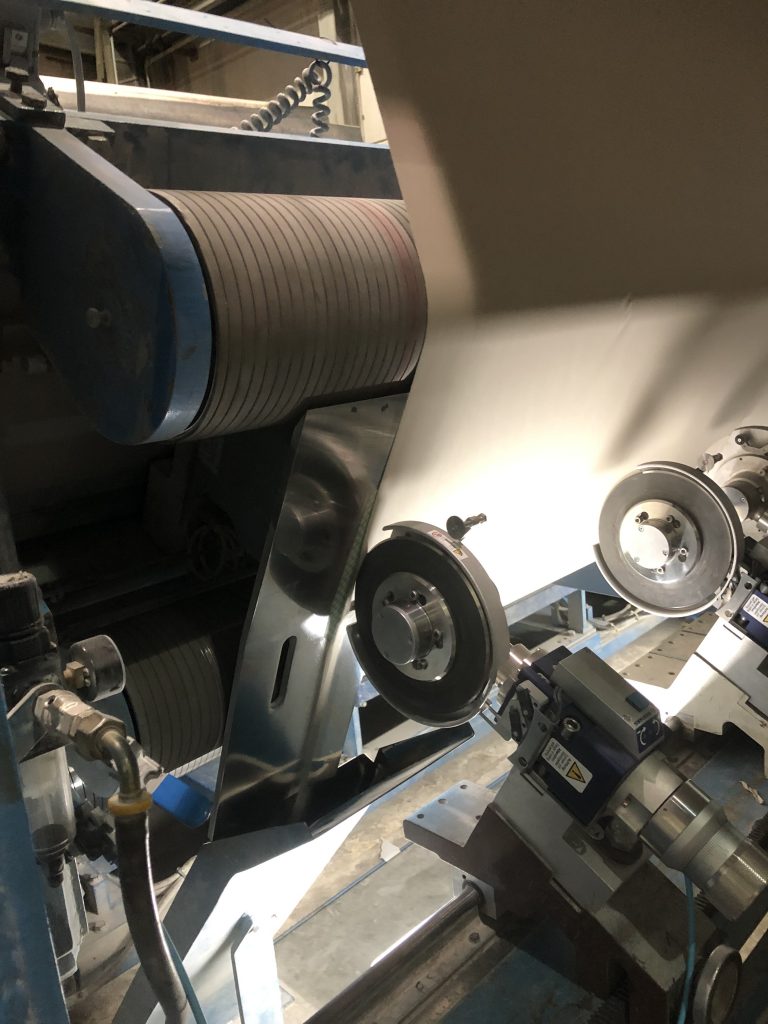 That might also be of your interest