Additional option: Quick change head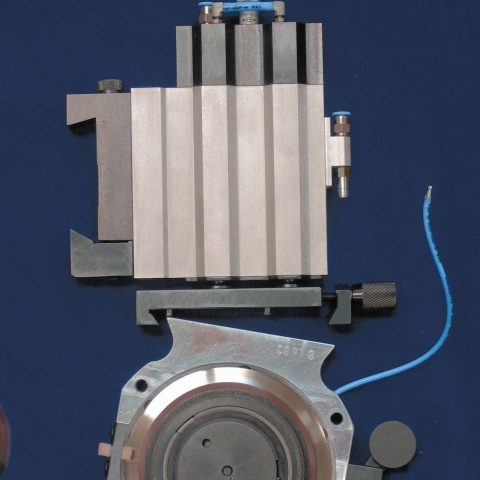 Quick and easy change of the cutter head
The quick-change head function enables the cutter head to be replaced while the cutter holder remains in the machine. When changing the cutting material this feature ensures less effort thanks to an uncomplicated and quick change of the knife. It is therefore possible to vary between crush cut, razor blade cut and shear cut in the shortest possible time. It is also possible to switch from right-hand cut to left-hand cut.
Application of quick change head
By loosening a clamping screw, the complete cutter head of the shear cut knife holder is separated. The cutter head can thus be changed within a very short time. Precise and reproducible adjustment of the cutter head is ensured by the interlocking connection between the knife holder and the cutter head.
The advantage of such a cutter head design is the easy accessibility of the clamping screw, as this is located on the front face of the cutter holder. The cutter head can be changed even with the narrowest cutting widths without moving the cutter holder sideways, since the cutter head is mounted or removed from the front (face side).
Application of the quick change head named WKS / WKR
The quick change head type WKS / WKR is used in the series PSGs DF and other knife holders from DIENES. In this series, not the complete knife head, but only the knife holder, either shear cut (WKS) or razor cut (WKR) is removed via a bayonet. The actual knife change can thus be carried out conveniently outside the machine at the workbench.
This it how it works
All advantages at a glance
Cutter head change within shortest time

Exact and reproducible adjustment

Clamping screw is easily accessible

Easy knife head change even with narrow cutting widths

The knife change itself is conveniently done on the workbench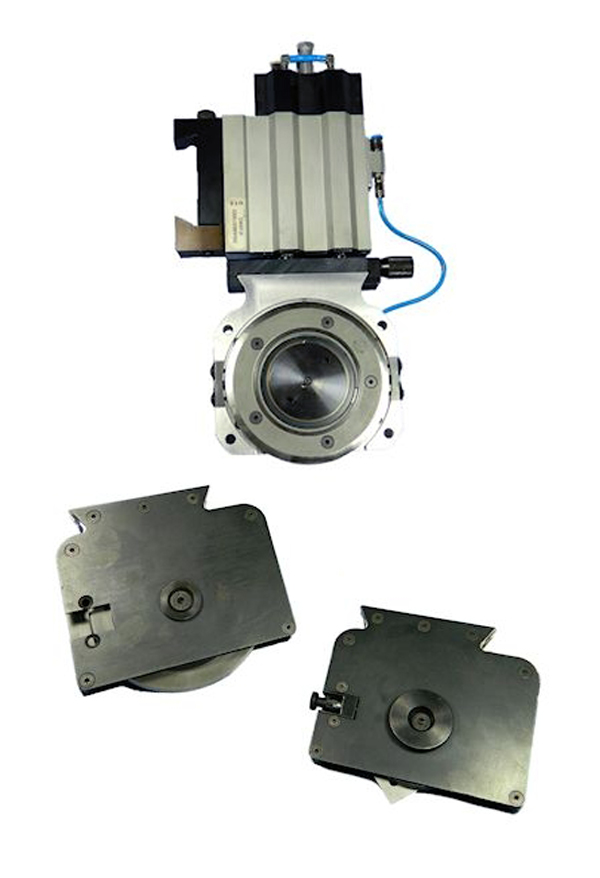 Innovations that might also interest you