Carl Macher - Success Story
The company
Since its foundation in 1821, Hülsenkartonwerk Carl Macher has relied on know-how. Through constant further development and the right selection of suppliers, C. Macher has succeeded in being the most efficient coreboard mill in Europe. In the meantime, the factory in Brunnenthal near Hof produces 170,000 tons of high-quality core board annually.
The challenge: long set-up times
The challenge for DIENES lies in radically reducing the set up times by converting an old Goebel Roller U16 to an automatic cutting system. The customer's requirements are 61 cuts with a cutting width of 50 mm. In addition, the machine design should remain the same.
The solution: automatic knife adjustment
As a long-standing customer, C. Macher has known and appreciated DIENES for many years as an expert and pioneer, especially when it comes to the holistic modernization of existing cutting systems. DIENES, with around 500 employees, with more than 100 years' experience, has already carried out 1400 successful modernizations.
C. Macher has been convinced by the DIENES overall concept based on experience, comprehensive consulting and ready-to-plug-in systems for retrofitting up to assembled cutting systems. The coreboard mill was enthusiastic about the 61 exactly equal cutting forces thanks to the top knife holder PSGs DF Senso Control, the easy reproducible knife setting, the 3 times longer service life and the stable cutting results resulting from all this.
The time-consuming manual adjustment of 61 knife holders by the operating personnel is no longer necessary. In addition, as if that was not enough, C. Macher does no longer need an additional machine for narrow cuts thanks to the DIENES knife adjustment system.
The implementation: Technology upgrade
Without any concrete work or changes to the machine frame, the Goebel Roller U16 was upgraded to the automatic DIENES cutting system. The technology upgrade itself, but also the saving of another machine contributed to a relatively short armortiziation. Manual adjustment of the cutting width, which used to take up to 20 minutes when everything was going well, is now outdated.
The PSGs DF Senso Control top knife holder lets you check the overlap depth really easily and quickly via an LED display.

, Roller guide
The sensor for detecting the knife circumference and the resulting reproducible overlap depth, especially for knifes with different diameters, contribute to consistent cutting quality and a reduction in setup costs. Individual operating errors are now eliminated and greater safety is provided.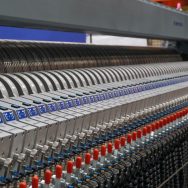 The cutting results and blade life have exceeded our expectations.

, Roller guide
Outlook
Being the most efficient coreboard mill in Europe is no coincidence. The right machines make the difference – and with an automatic knife adjustment system equipped with the right knife holders, an increase in productivity is guaranteed. The project shows that mutual trust and joint development are the key to success.
Impressions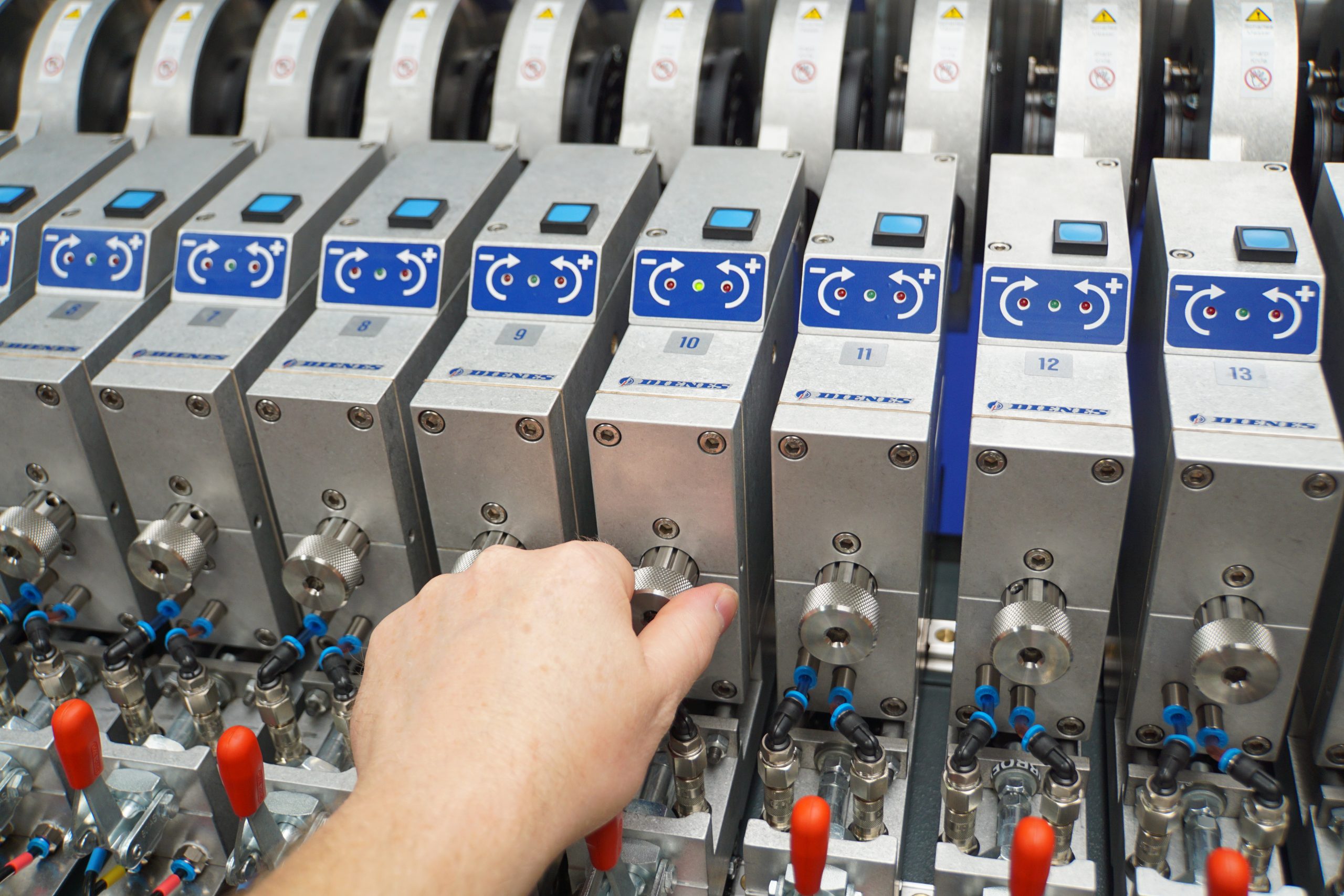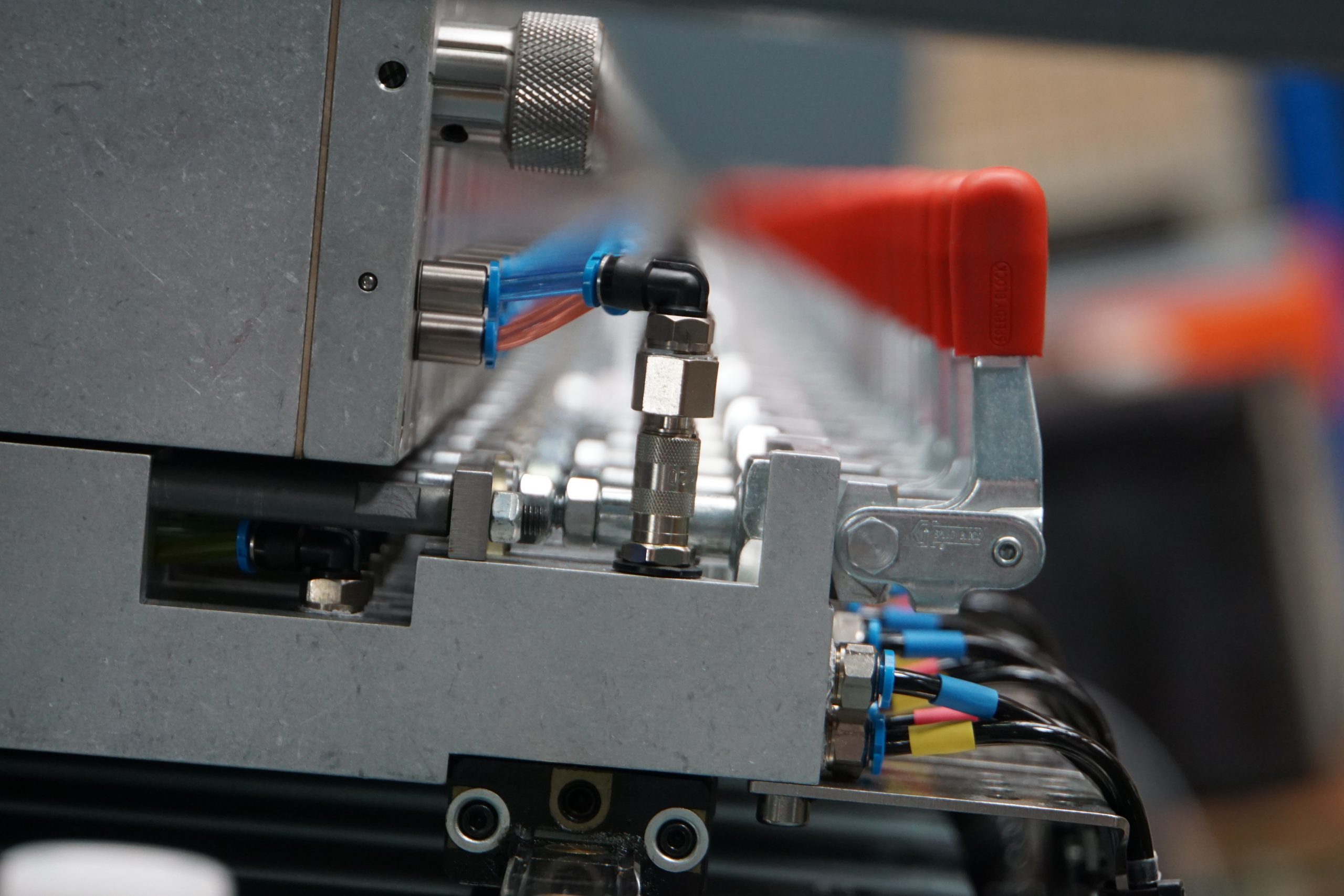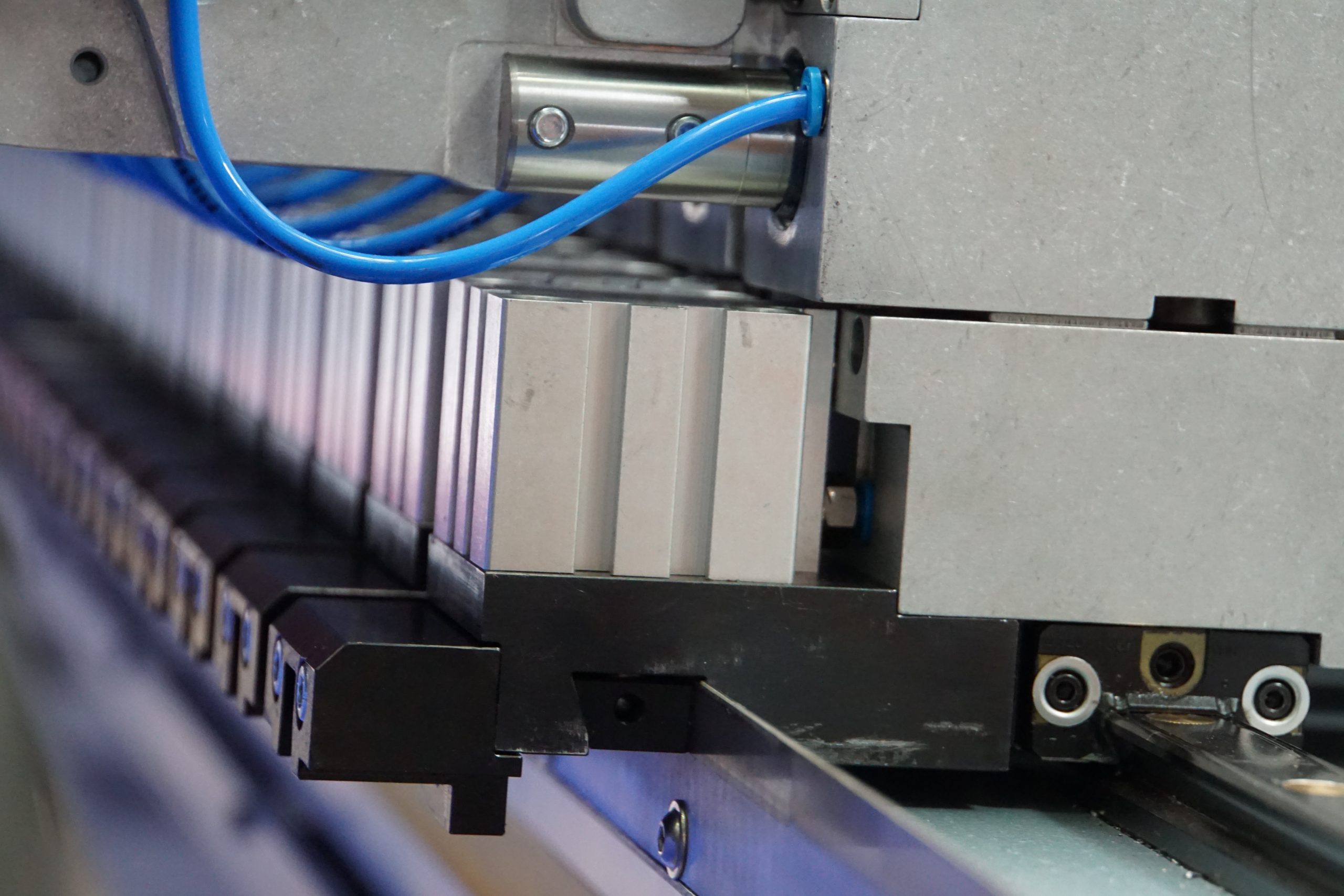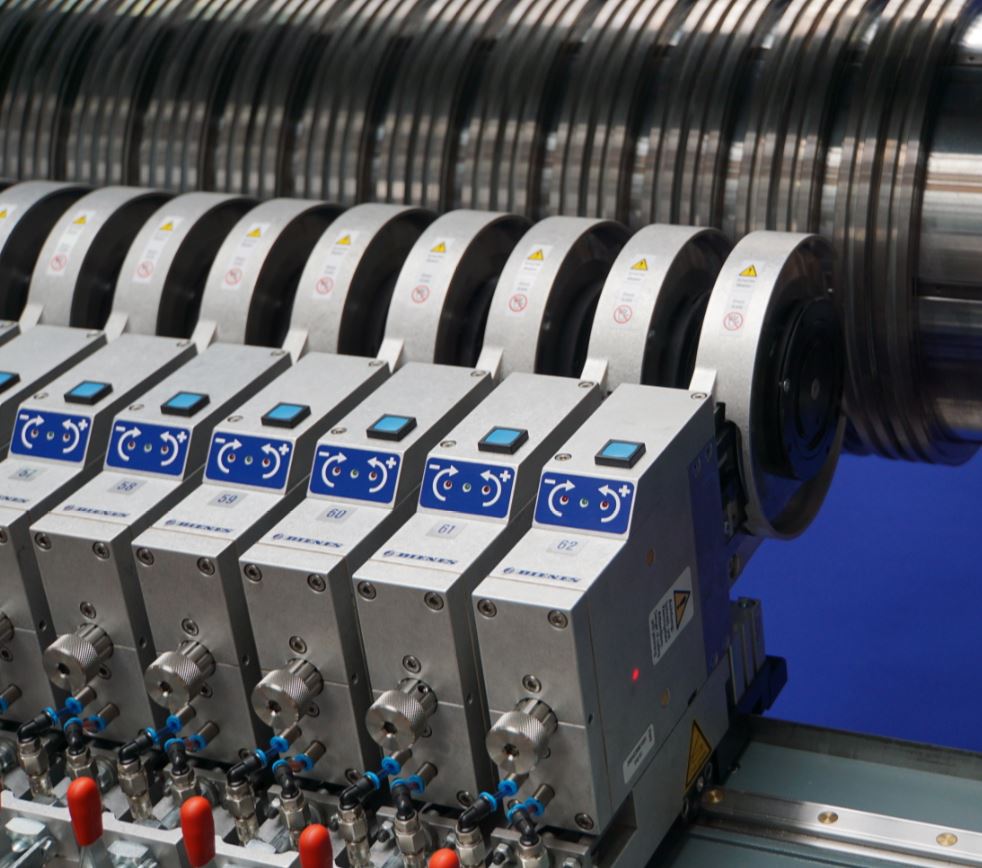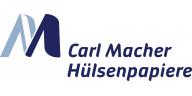 Customer details
Category
Company details
Foundation
1821
More DIENES success stories