Cutting rings
We are happy to offer you individual dimensions in addition to the standard ones.
| | |
| --- | --- |
| Outer diameter | 77–250 mm |
| Inner diameter | 60–210 mm |
| Total strength | ab 0,5 mm |
| Areas of application | Paper, cardboard, paperboard / labels, adhesive tape, special materials |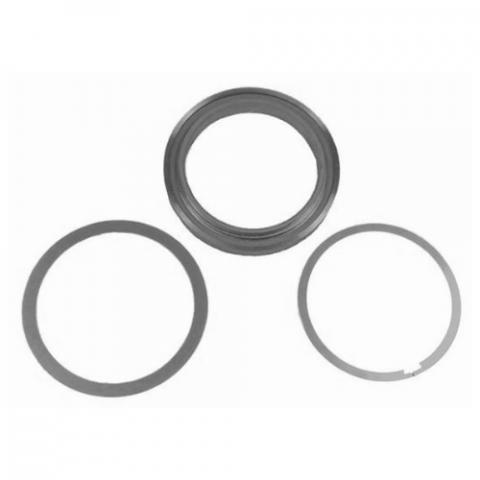 Cutting rings from DIENES
DIENES is the world's leading precision supplier of circular knives, straight knives, knife holders and slitting systems. Our goal has always been to achieve higher performance, maximum tool life, minimum set-up times and high cutting edge quality with minimum changeover effort. This is also how our cutting rings, universally known as "Dienetten", have proven themselves in the market.
Use of cutting rings
The bottom cutter is usually fitted with grooved knives. With each regrinding, the respective backgrinding inevitably increases until the grooved knives finally have to be changed. To avoid this, bottom knife holders with a replaceable cutting ring can be used. When the first cutting edge is worn, the cutting ring is turned and then replaced with a new cutting ring when the second cutting edge is worn. In this way, the regrind remains unchanged and the knife carrier can be used as often as desired.
Your advantages
Highest cutting performance due to optimised surface quality

Exact manufacturing tolerances

DIENES polish "CONTROLLEUR"

Can be used for a wide range of machine types

Retention of the original regrind
Standard dimensions
Standard materials: chrome alloyed (1.5% Cr), high chrome alloyed tool steels (12% Cr)
Total thickness (S): from 0.5 mm
Other dimensions and materials on request.
| Outer -Ø (D) mm | Inner -Ø (d) mm |
| --- | --- |
| 77 | 60 |
| 80 | 60 / 68 |
| 105 | 90 |
| 125 | 100 |
| 160 | 140 / 148 |
| 250 | 210 |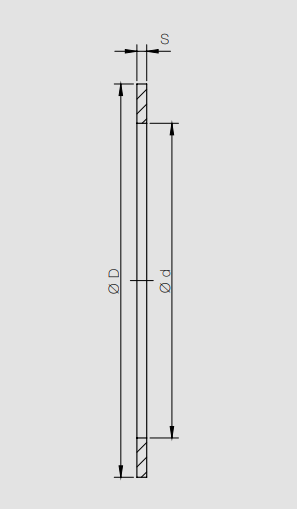 You might also be interested in