Spacers
We are happy to offer you individual dimensions in addition to the standard ones.
| | |
| --- | --- |
| Outer diameter | 46 – 250 mm |
| Inner diameter | 30 – 200 mm |
| Total strength | ab 0,1 mm |
| Areas of application | Paper, cardboard, paperboard / labels, adhesive tape / aluminum foil, non-ferrous metals / film, foil, plastic / nonwoven, textile, special materials |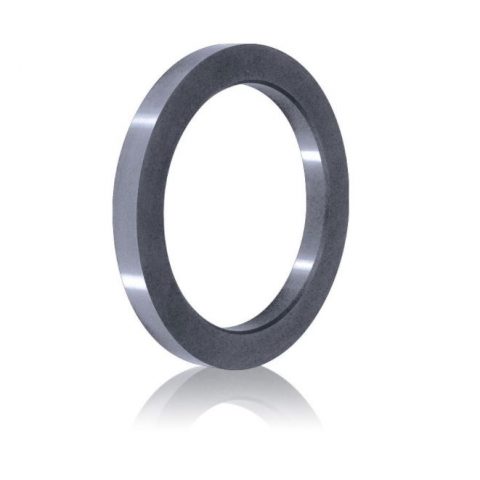 Spacers from DIENES
From a manufacturing point of view, very high demands must be placed on the tolerances of spacers. When fitting bottom knife shafts with grooved knives or multiple grooved knife blocks, spacers with a thickness of 0.1 mm or more can be used.
Using spacers
Spacers are used in cutting processes with fully loaded knife shafts in shear and roller shear cutting and serve here on the one hand as spacers and on the other hand to support the web.
The cutting width accuracy depends on the thickness tolerance of the spacers in conjunction with the cutting tools used.
Even collars without locking must be adjusted to the respective cutting widths with the help of spacers. With the exception of the thickness, not so high demands are placed on the manufacturing tolerances and surface quality, as the spacers do not come into direct contact with the material to be cut, but merely serve as spacers.
Your advantages
Exact manufacturing tolerances

DIENES polish "CONTROLLEUR"

Can be used for a wide range of machine types
Standard dimensions
Standard materials: chrome-alloyed tool steels (1.5 % Cr)
Thickness (S): from 0.1 mm
Other dimensions and materials on request.
| Outer-Ø (D) in mm | Inner-Ø (d) in mm |
| --- | --- |
| 46 | 30 |
| 60 | 40 |
| 77 | 45/ 60 |
| 80 | 45/ 60 |
| 105 | 80/ 90 |
| 130 | 100/ 120 |
| 150 | 100/ 120 |
| 200 | 150/ 180 |
| 250 | 200 |
You might also be interested in